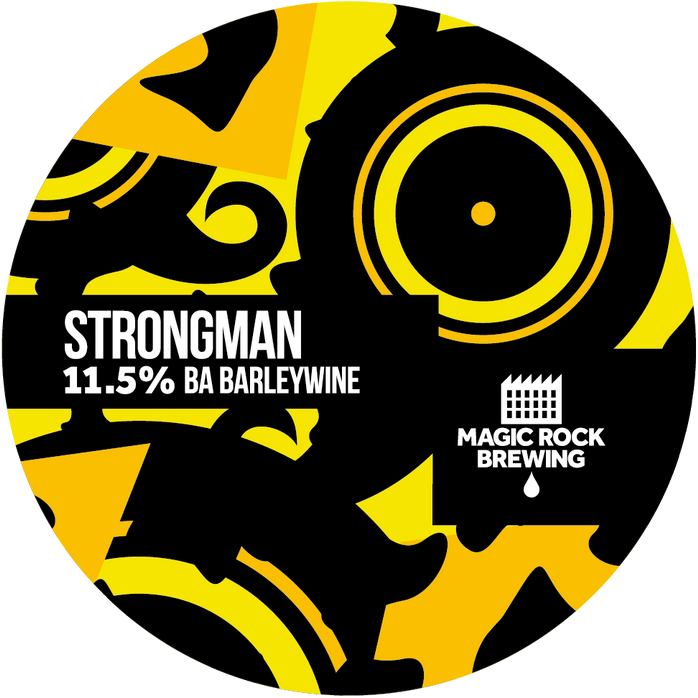 ---
Our sumptuous Barley Wine 'Strongman' has been re-designed since its first outing 2011. We've increased the complexity of the malt bill to include wheat malt, crystal rye, light crystal and aromatic malt in addition to our house Golden Promise.
This additional malt has added a depth of satisfying malty character and layers of toffee and dried fruit. The beer has been carefully aged in freshly emptied Bourbon or Rye Whiskey casks until its ready to take the stage. The finished beer is golden brown in colour with a rich pungent aroma and full palate, which gives way to rich fruit and brisk nutty flavours. The Bourbon version has additional rounded vanilla sweetness while the Rye has a peppery spice to its finish
Best drunk slightly cold, the flavours developing as the beer warms.
---
Brew Sheet
ABV

11.5%

COLOUR

MALTS

Aromatic

Crystal Light

Crystal Rye

Golden Promise

Wheat

HOPS

T90 – EKG

T90 – Magnum

Whole Leaf – EKG

Whole Leaf Target

YEAST

WLP001

VEGAN

Yes (Keg and Can only)

Available

KEG: 30 Litre

BOTTLE: 500ml