Smallvoice – Session IPA / Sour Passion - Passion Fruit & Mango Gose - Magic Rock Brewing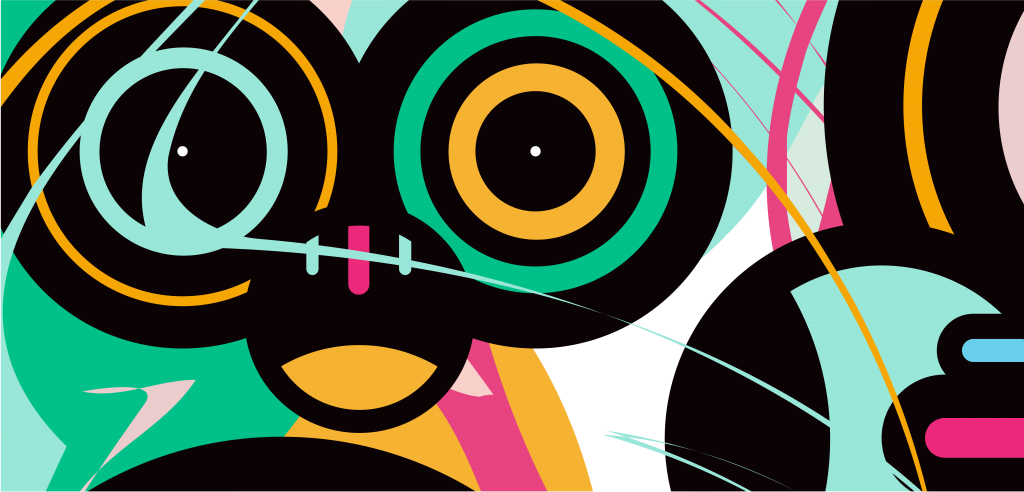 Happy New Year, we're kicking the year off in style with the release of two new beers in the next couple of weeks. This Friday 12th 'Sour Passion' a passion fruit & mango Gose will be available online and in our Taproom and then the following Friday 19th we are proud to release 'Smallvoice Session IPA'. Small Voice is our Hops Not Hate collaboration with Dry and Bitter Brewing of Copenhagen. In addition to the beer launch there will also be a 'tap takeover/meet the brewer' at Magic Rock Tap with Søren not only in attendance but also spinning the wheels of steel alongside our own Magic Rock Djs, please read on for more info . . .
–
Our pal Søren from Dry and Bitter in Copenhagen joined us recently for a collaboration as part of the 'Hops not Hate' series of beers.
'Hops Not Hate' is a forward thinking initiative organised by Soren to raise money for charity through the collective power of the beer industry. The principle behind the idea is that a donation is generated from the sale of this beer at every stage of its 'life', with the producer, distributor and retailer all volunteering a percentage of the profits to a charity of their choosing.
We have chosen to support Mind, the mental health charity, by donating 50% of the profits we make on Smallvoice Session IPA. We will commit to donating 50% of the wholesale profit and 50% of the retail profit we generate through the sales of the beer at our Taproom. You can read more about our chosen charity Mind and the work they do here.
We felt the name Smallvoice (a synonym of conscience) fitted well with the intentions of the project. Hops not Hate is a self-regulating initiative and we ask that distributors and retailers who buy this beer from us also make a donation from the revenue of the beer at a level they are comfortable with to a charity of their choosing. For more information on this excellent initiative click here.
The beer will launch at 6pm on Friday 19th January in keg and can at our Taproom where it'll be accompanied by at least 6 different Dry and Bitter kegs and a live DJ set from Søren himself. This will also be available online at 9am on Friday 19th January.
Smallvoice: Session IPA 4.3%
A collaboration with Dry and Bitter Brewing as part of the 'Hops not Hate' initiative. Reflecting our breweries shared love of hops and big drinkability we have progressed our quest further with this low ABV Session IPA. For the mash we used oats, rye and dextrin malt to add body and acidulated malt to aid hop expression. Hop wise Citra, Simcoe, Mosaic and Ekuanot were used in whirlpool and more of the same in dry hop for big tropical hop aroma/flavour. The beer was fermented with super fruity London Ale II yeast for a sweet and juicy finish.
Malts : Golden Promise, Oat Malt, Dextrin Malt, Rye Malt, Acidulated Malt
Hops : T90 Mosaic, Citra, Simcoe, Ekuanot. Cryo Hops™ Mosaic, Citra, Simcoe, Ekuanot
Yeast : London Ale II
Sour Passion – Passion Fruit & Mango Gose 4.7%
Our latest special release in 330ml labelled cans is inspired by another of our beers, brewed with the same base recipe as our World Beer Cup winning gose Salty Kiss but with a sour and tropical twist. The beer was conceived after our suppliers had contacted us with an interesting fruit they'd like to offer us- soursop , which we thought alongside a touch of passionfruit would be an interesting mix of flavours to present in a gose.
Unfortunately (or fortunately reading the flavour profile at the link), once we thawed out the frozen puree we realised it was well past its best with some bacterial growth evident.
Not to be defeated, we swapped the soursop out for 200Kg of Alphonso mango puree, added to 85Kg of passionfruit puree and also added a combined 40Kg of lemon and lime concentrates to lift the aroma and accentuate the lightly sour profile of the base beer.
As with Salty Kiss, we dosed with salt to taste as is traditional in a gose. The resulting beer is juicy and refreshing with a nice rounded drinkability. If you imagine a tropical fruit punch crossed with a lemonade/ginger beer you wouldn't be far off. Hopefully it should be just what's needed to combat the miserable winter weather.
The beer will be available online (9am) and to buy from Magic Rock Tap (1pm) on Friday 12th January, hope you like it.