SeshFest Invitational 2019 / Line Up - Magic Rock Brewing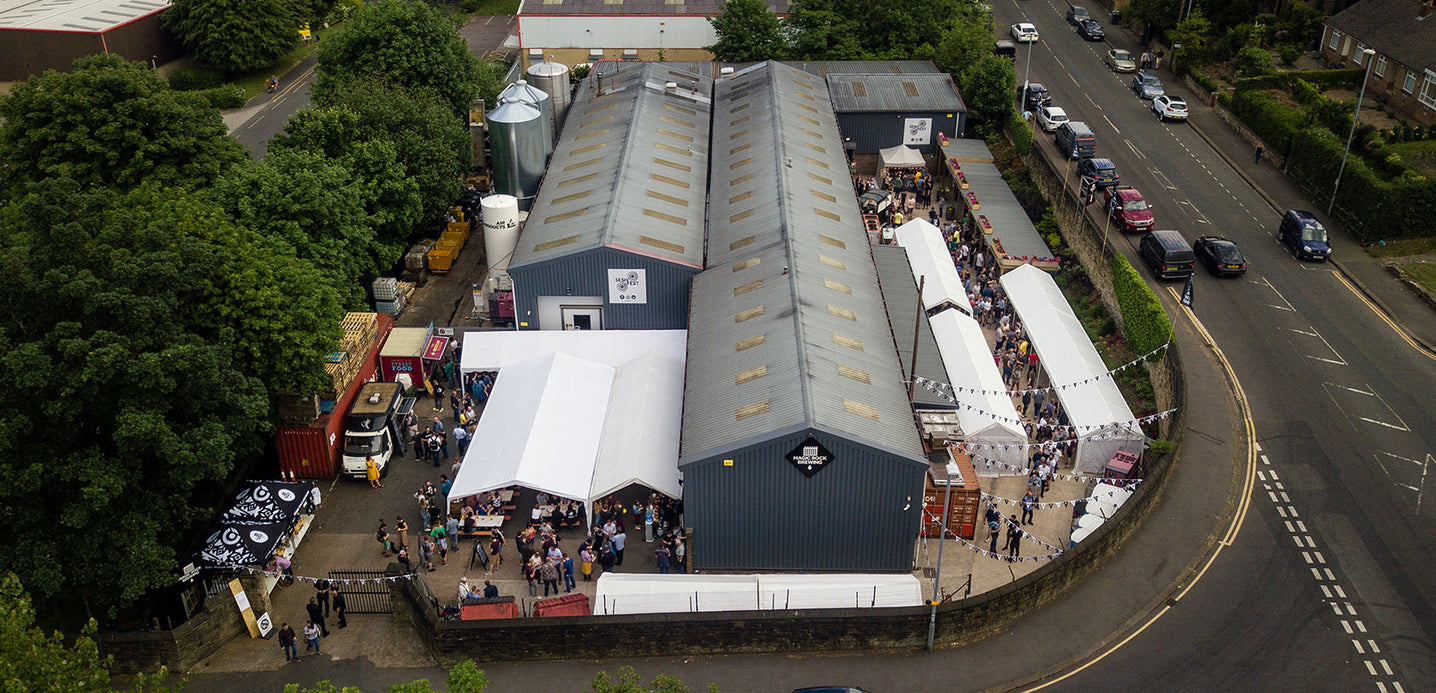 It's back, now with two sessions across one day, same set up, same rules! 
For the second instalment of the festival we've invited thirty (plus) of the best session beer producers in the UK and further afield to join us and we hope you'll be there too!
Despite having a number of excellent festivals, we feel the UK is still short of brewery-led festivals, organised by brewers for brewers and drinkers alike.
Given the success of last year's Sesh, we have decided to bring it back for 2019. In homage to our local volume-drinking roots, our festival will celebrate the best session beers with all beer poured being 4.5% abv and under.
The intention is for a relaxed vibe at our brewery Taproom over two sessions on the Saturday 11.30am – 4.30pm and 6pm – 11pm with great food and music in support.
There will be a couple of slight tweaks, including a dedicated cask bar (with temperature controlled storage) and of course there will be two sessions on the day, please note that both sessions will have the same beer list. The festival is currently sold out.
Saturday 8th June, Magic Rock Brewing, Willow Lane, Huddersfield
/ 2019 Brewery List
Acorn
Alefarm
Beavertown
Brew York
Collective Arts Brewing
Cromarty
Fierce Beer
Four Pure
Fyne Ales
Gweilo
Harbour
Hawkshead
Kaapse
Kirkstall
Mallinsons
Marble
North Brew Co
North Riding
Northern Monk
Panhead
Roosters
Salt Beer Factory
Siren Craft Brew
Six Degrees North
Summer Wine Brewery
Tap Social
Thornbridge
Timothy Taylor's
Tiny Rebel
To Øl CPH
Uiltje Brewing Company
Vocation
Wander Beyond
Wild Beer
/ Street Food Line Up
Low N Slow
Honest Crust Sourdough Pizza
Get Wurst
Dabbawala
Savages Mussels
#seshfest19
SeshFest is brought to you  in association with NFU Mutual, Simpsons Malt and Awesome Merchandise.
Last years' session captured by Sam Needham