SAME BUT DIFFERENT: CAN YOU SPOT THE DIFFERENCE? - Magic Rock Brewing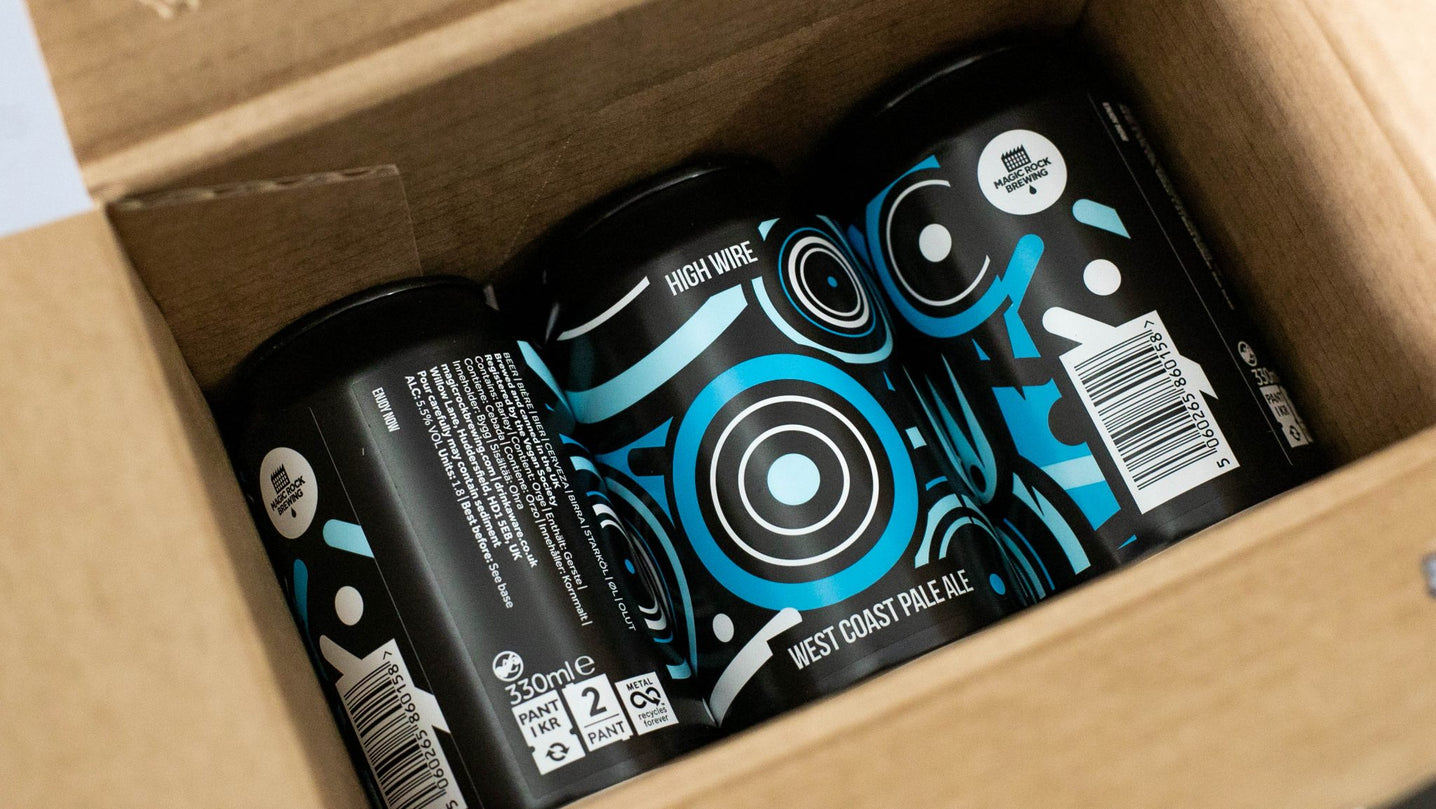 You may have noticed that our cans have changed a little. Instead of being printed, they may be a plain black can with a stickered label… but FEAR NOT – whilst things may look a bit different, please be reassured that contained within are the beers that you know and love.
The last few years have seen a shift towards the use of the aluminium can; we're sure you've noticed more cocktails are available in a can, gins in a tin(!), and your favourite brewery moving from bottles to the trusty aluminium vessel. They've become the preference for a majority of the beverage industry; from soft drinks to spirits – and rightly so, metal recycles forever; aluminium recycles indefinitely, they insulate against light and are lighter to transport, making them the ideal solution to packaging your favourite beverage.
With the onset of the COVID-19 pandemic, there has been a systematic shift to more beverages packaged into small pack (that's can or bottle in layman's terms!) which has exacerbated supply. Due to the increased demand for drinking at home, can suppliers are operating at a hugely increased capacity with no quick or easy way to increase production. It's looking likely that more capacity is due to come online by the end of the year, so in the interim, we have decided to release our products in a slightly different format. We need to keep you stocked up in Cannonball, right?!
You may have noticed other companies offering up 'vintage' reissues, pairing back their special listings, or limiting the number of lines they release in small pack – these shortages are impacting us all, large and small.
What does this mean to me?
Well, your usually printed Magic Rock Can may be replaced with a black can with a stickered label – don't worry, it's the same product inside, we're just helping out our supplier in this unprecedented time by not ordering printed cans.
Why not bottle your beers?
We don't have the facility to do this – our state of the art canning line can't handle bottles. Sorry.
When will things return to normal?
When we can start supplying more beer to the on-trade (pubs and bars), there will hopefully be a decrease in the demand for can, but until we have more clarity on the COVID-19 situation, we're not expecting this to be over soon.
We hope this answers any questions you may have, please feel free to contact us you'd like to discuss further.
Peace, love and hoppy beer.
Team Magic x