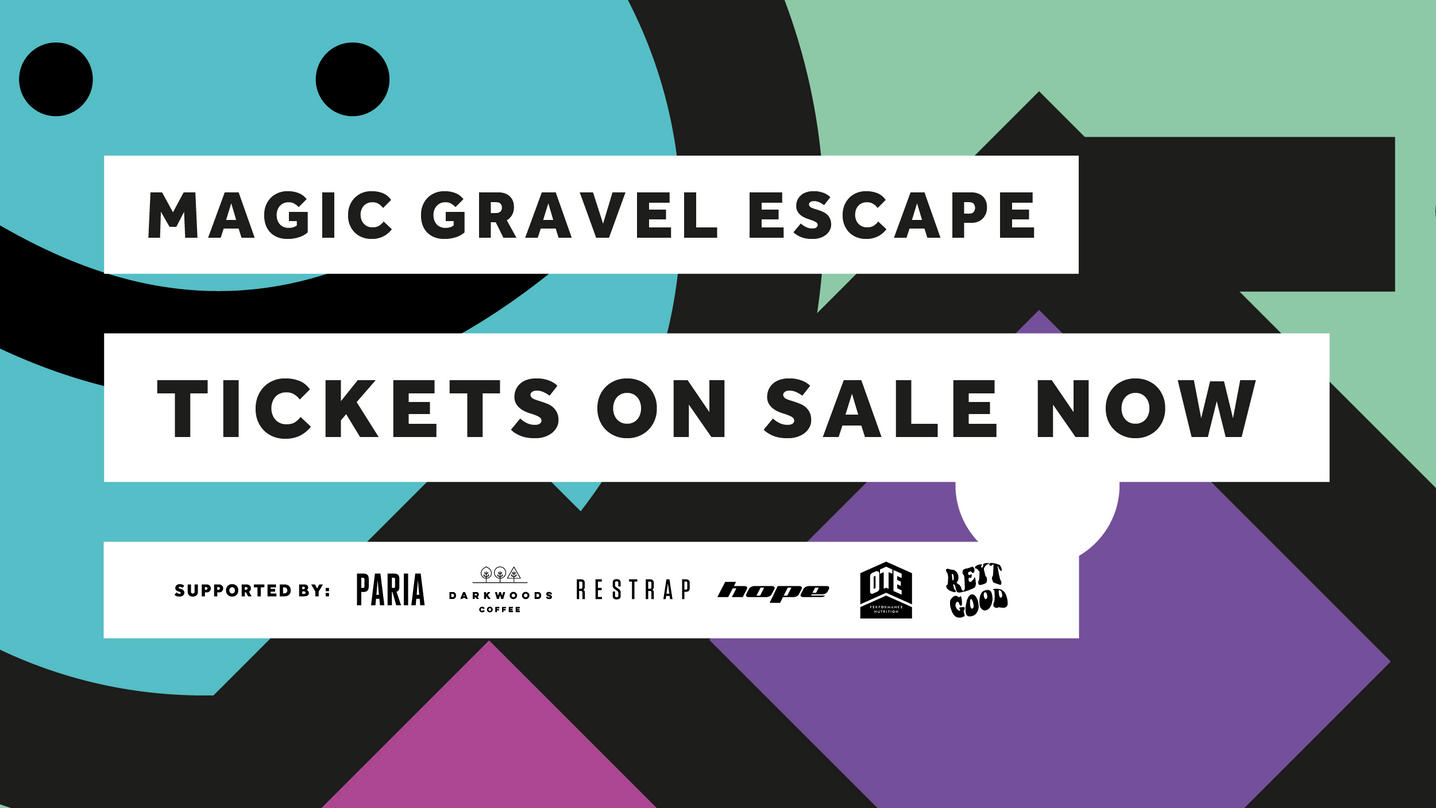 Magic Gravel Escape - Ride To Raise
Inspired by North London Dirt, we're putting on a gravel bike ride to raise money for the The Welcome Centre! We've teamed up with fellow Yorkshire cycling pals at Paria, Darkwoods Coffee, Restrap and OTE Sports to host a gravel ride that starts and ends at our Huddersfield Taproom.
 SUNDAY 30TH APRIL: Tickets on sale now:
https://magicrockbrewing.com/pages/magic-gravel 
This event has been a long time coming (maybe 3 years or so?), so we're super stoked to finally get this up and running with this first official announcement! We spoke to Rich Norgate (Magic Rock Head of Design, cycling guru and organiser in chief) to find out a little bit more about the event...
What is Magic Gravel Escape?
RN: "Well simply put it's a one day ride not race over the gravel paths, wooded single track and quiet lanes of our home town Huddersfield. The aim is to raise money for the Welcome Centre, a vital food bank in Huddersfield. All the proceed for the event will go towards supporting our local community at this challenging time. The aim is to have some good fun whilst raising some much needed funds. 
The event isn't like a big sportive, there will be be no sign posts, no mid-ride table full of banana halves and flapjack, but their will be some super goodies at the end courtesy of our good friends and fellow supporters. Also some whispers of a few beers and a few B2B DJ sets on the wheels post ride, but we shall see!"
How Long is the Route?
RN: "The route is roughly 40 miles, we're still fine tuning it and squeezing the best bits our area has to offer. The route has been kindly put together by the Ed at the Racing Collective. Whilst it's going over some some pretty rough terrain, it'll be a sublime way to enjoy nature and get off the beaten track. We'll point out a few nice cafe stops on route. We'd rather you enjoy the route and take it in, but if you want to ride fast that's also cool. It's more about bringing people together and enjoying the ride."
Where do we sign up?
RN: "As we speak, we are still sorting out the finer details with much more information to follow. However, we understand that calendars get booked up fairly quickly (especially Bank Holiday weekends) and we want as many of you there as possible. Therefore, we wanted to get a date finalised and organised as soon as possible.
We have recently started our own Strava Club and it's been a great way to connect with people, check out people routes and feel apart of something a little bit bigger than the brewery itself. This ride has been something we've been wanting to put on for a long time and is just an extension of our club."

There you have it folks, in the words of more official platforms 'This is a breaking news story' with much more information to follow. However, for now, we hope you put a mark in your calendar and keep your eyes peeled for more information soon.
Team Magic x