Magic Expansion in 2015... - Magic Rock Brewing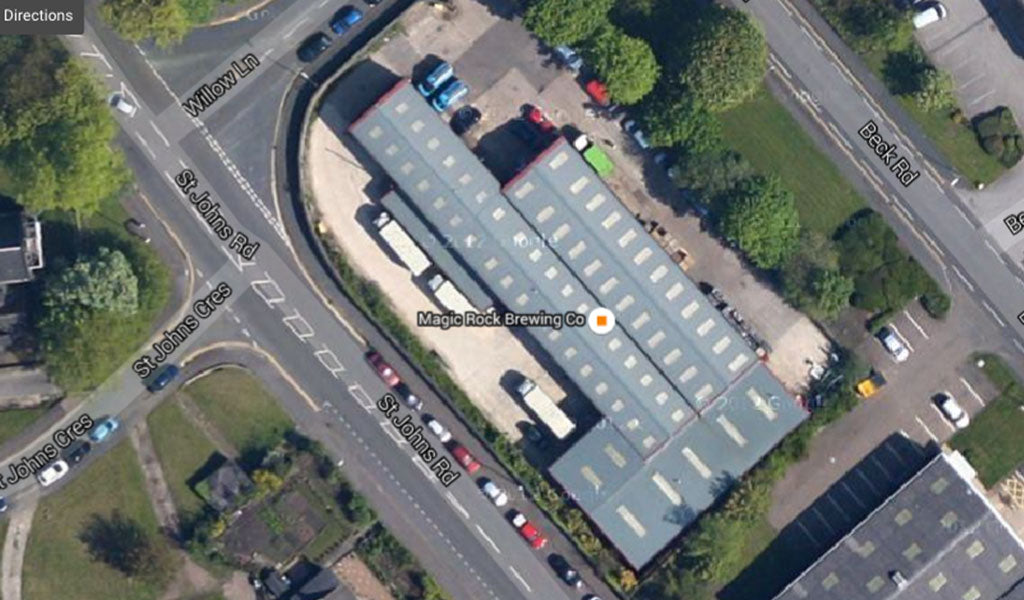 After we exchanged on the lease this morning we're very pleased to announce that we are definitely on the move to new premises this year. After the disappointment of having to drop our interest in our first preferred site this August, it turns out a perfect alternative was right under our noses. Less that 50yds from the site that fell through is a secure complex of units which will be Magic Rock HQ for the next 10 years and maybe longer.
The site has all the attributes we were looking for, approx 15'000 sq ft internal space plus around the same externally which should allow us to expand effectively in the coming years. As part of the move we will be installing a new 50hl (30bbl) brew kit with an extra 200hl of fermenting capacity from the outset which will almost double our current (5000hl pa) output. We are also installing a steam boiler which will speed brew days up considerably.
The majority of this kit is already on site waiting to be commissioned but we have a number of things to attend to before that can start the biggest being the installation of a new strengthened floor slab (which work started on today) and wet area in the brew house.
We're also very pleased to announce that the ongoing problem of Magic Rock in small package will soon be a thing of the past as an order has been placed for a 3000ph canning line from Germany which should be with us by May this year. The initial plan is to can 3 of our core lines and we also have an inline labeler on order so we can label up smaller runs of the special beers like Human Cannonball etc..
Probably the thing we are most excited about at the new brewery is our onsite tap room which we plan to have up and running not long after production shifts to the new site. The tap room will be housed in a 1700sq ft area to the far end of the new units and include at least 10 taps + 2 cask lines of the freshest Magic Rock beers anywhere and a view directly into the working brewery.
The plan initially is to open the tap room Thurs – Sunday every week for onsite drinking and growler fills but we do intend that merchandise/off sales of cans will be available more often than that for calling customers, we will also be running regular tours but more info when we have things confirmed.
We are super excited about the tap-room and really want to make it into a permanent fixture for beer lovers in the community and further a field (the site is 10minute walk from the train station). We intend to run regular events/launches as well as having weekly food trucks on site.
At the moment our best estimate for having all this in place is around May this year, the move will also mean expanding our staffing with the creation of at least 5 new positions, so if you'd like to work for Magic Rock look out for specific job advertisements in the coming months. In the meantime watch this space and follow @MagicRockTap for more news when it happens.