Fantasma Gluten Free IPA 6.5% joins permanent 330ml can line up - Magic Rock Brewing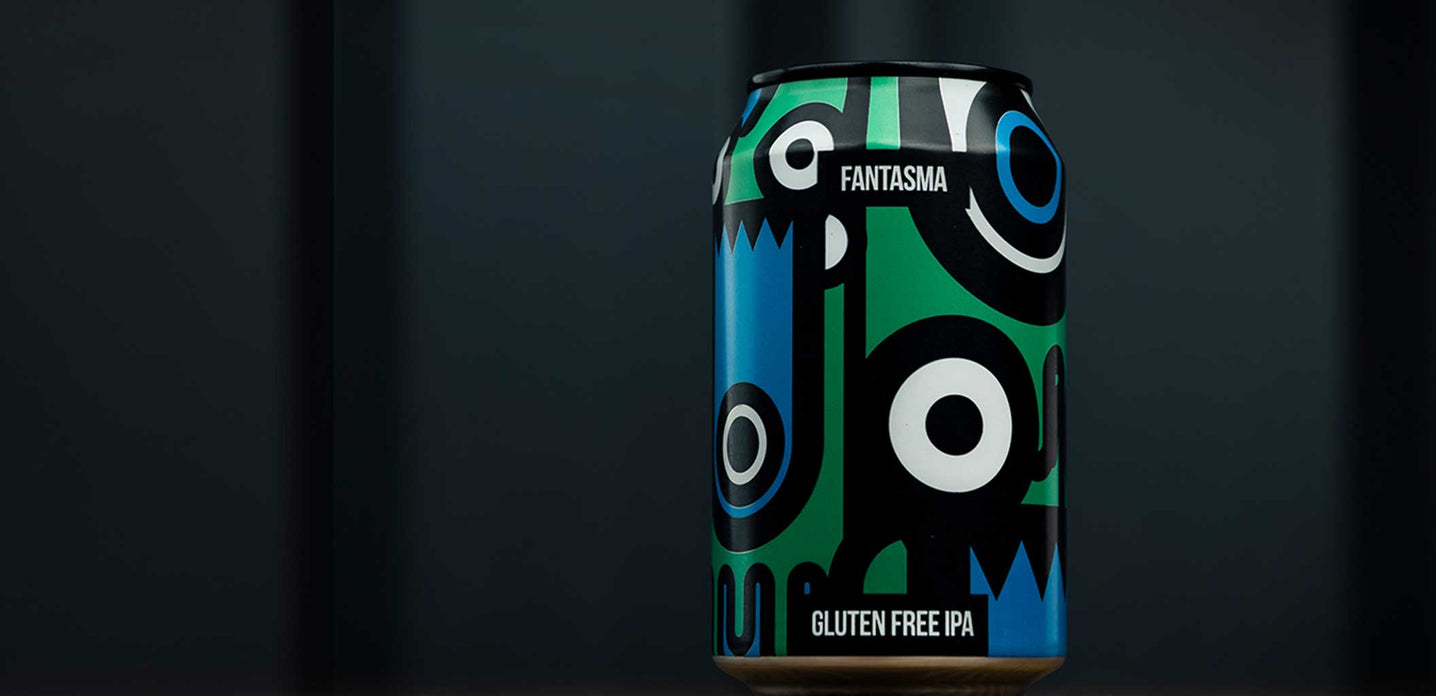 A highlight of 2017 for us was the reaction we received to our gluten free IPA 'Fantasma'. With so many gluten free beers being pale imitations of good beer, we'd set out to make a GF beer that coeliacs and non-coeliacs alike would want to drink, and with this in mind made a 6.5% hazy, dank and tropically fruity single hopped Citra IPA with a restrained bitterness and big drinkability.
To achieve its 'Gluten Free' credentials we used Brewers Clarex®: an enzyme that modifies proteins (like gluten in malted barley) resulting in a beer that is suitable for coeliacs. Each batch of Fantasma we brew is sent for independent testing to ensure it adheres to the sub 20ppb of gluten which the EU requires for a product to be called 'Gluten Free'. If you want some more technical info on Brewers Clarex® click here.
The response to the beer was universally positive and it soon became clear that we'd be making a lot more of the beer. One bit of feedback we did get was that we should add the beer to our permanent range, and if possible it should join the rest of the range in a more accessible 330ml can size, so that's exactly what we've done!
Fantasma Gluten Free IPA is available in 330ml cans via our webshop and Magic Rock Tap as of Friday 19th January, it will be joining our permanent line up of beers in 330ml can and 30l kegs from w/c 22nd January, if you're interested in stocking the beer please get in touch!