Bike Day 2018 - Magic Rock Brewing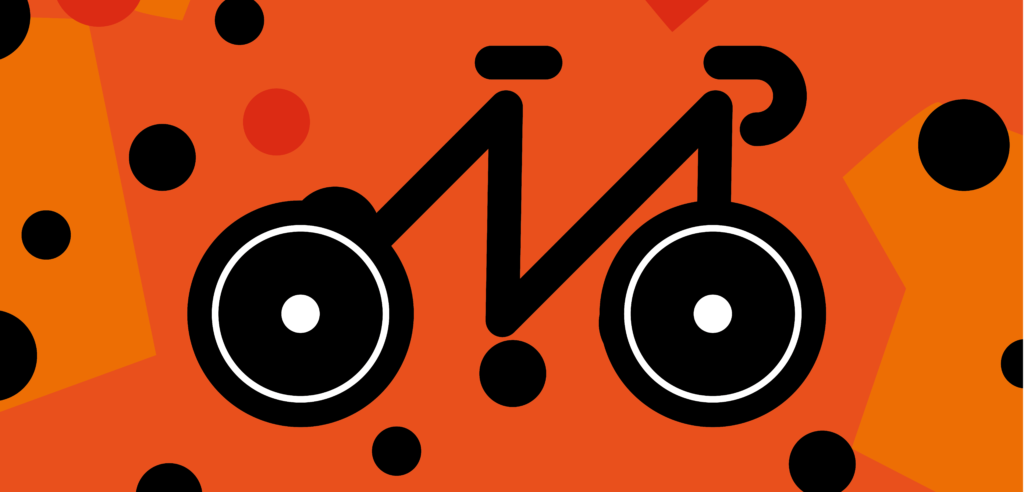 / 12pm – 7pm / Magic Rock Tap, Willow Lane, Huddersfield
We are back! With more of a community led festival, we hope you can join us for the Bike Day 2018.
Our three main focuses for this years' event are Trash Free Trails, Experience Community and St. Thomas's BMX Initiative.
On the day we will have roller racing for all ages, a small demo track for children, various community stalls, DJs, street food and of course Bike day wouldn't be complete without the infamous raffle.
/ Trash Free Trails
Trash Free Trails is a community movement created to promote clean trails, advocate responsible rider behaviour and encourage sustainable practices within the mountain bike industry through awareness raising initiatives and community trail clean-ups.
We've teamed up with Trial Mob and canned a beer to spread the word. This is going to be a re-labelled core beer. We've also got a little challenge for everyone. Pre bike day we'd like people to head out to their local trail and do a Mini Trail Clean. If you could post a picture on social media and tag us in along with Trash Free Trails crew then we'll reward you with a can of Trash Free Trail Ale on Bike Day. Alternatively if you don't do social media then just show the bar staff on bike day
@magicrockbrewing
@trashfreetrails
#TrashMob
#MiniTrailClean
#TrashFreeTrailClean
https://www.facebook.com/trashfreetrails/
/ Experience Community
is a not-for-profit Community Interest Company that helps disabled people and the wider community access the countryside through short taster sessions, longer rambles/rides and residential breaks using specialist equipment such as Mountain Trikes and Mountain Bike hand cycles/adapted cycles.
We run regular taster and training sessions so that people can build up their skills, strength and confidence with the equipment and they can then come out on longer rambles/rides with us. This year we have run Mountain Trike rambles and Hand Cycle rides in the Peak District, the Pennine Hills, National Trust & RSPB sites and the Yorkshire Dales in addition to organising residential trips to Kielder Forest in Northumberland, the Yorkshire Dales and the Peak District.
We campaign regionally for improved access to the countryside for people with disabilities, helping to inform policy at a strategic level. We are currently working in partnership with the RSPB, Yorkshire Dales National Park, The National Trust, The Woodland Trust and Yorkshire Water.
On the day we'll be bringing a couple of our hand cycles for people to try out, and we can bring turbo trainers so they are stationery if there won't be room to ride them around.
http://www.experiencecommunity.co.uk/
/ St. Thomas's BMX Initiative
Local school St Thomas's in Bradley have recently built a BMX track for the pupils to use. The initiative, brainchild of Head Teacher David Rushby was funded by the St Thomas's Parent Group and landscaped, designed and built by local firm Cummins.
With the help of CUDA bikes we recently donated a set of four BMX's to the initiative and are continuing our support by donating a percentage of the profits made through Bike Day 2018. CUDA are also very generously donating a BMX to be raffled off, with the proceeds again going to support St Thomas's BMX initiative.
Forward thinking Head Teacher, David Rushby will be with us on Bike Day to give a short presentation on the idea behind building the track, the steps the School took to make it happen, and what the outcome for the local school children has been.
–
Also along for the 'ride', it wouldn't be complete without our good friends, associates and of course a stellar food and drink line up . . .
/ Albion Cycles
A local bicycle shop combining the best of road, sportive, urban mountain and children's bicycles, clothing and accessories, based in Holmfirth.
http://www.albion-cycling.co.uk/
/ Cuda Bikes
The Junior bike specialist, established since 2009 and focus on supplying quality kids bikes covering all disciplines and prices.
They will be bringing a small demo track for children to have a ride, come and have a go. Suitable for children aged 2 to 12.
https://cudabikes.co.uk/
/ Cut Gate
Ride Sheffield have been working very closely with Peak District MTB to address the issue of the "bog of doom" on Cut Gate. Mountain bikers seem to get most of the blame for trail erosion, perhaps somewhat unfairly. We're keen to show that we want to act responsibly, hence leading the conversation. Cut Gate crosses a Site of Special Scientific Interest (SSSI) so we are wanting to start a conversation about the continued conservation of 8,000 years of moorland life and build on best practise in upland path management"
/ Orange Bikes
We're delighted that our friends from Orange will also be in attendance again, showing off their latest technology, they're very busy up and down the country most weekends so it's great to have their support.
https://www.orangebikes.co.uk/
/ Sowerby Brothers
Sowerby Brothers will be back with their Roller Racing bikes so you can lay down some watts/whip your riding buddies in between some (hopefully) sunny beers.
https://www.sowerbybroscycles.co.uk/
/ Raffle
Prizes galore. Including a children's bike from Cuda
/ Food and Drink
The Otto-Men
Oh My Glaze
Holy Crab
Pie Eyed
Darkwoods Coffee
Magic Rock Brewing
* click on each trader for more info