Fridge filled, by itself?
You've got it - if you win our draw for a year of beer, we will ship a 24x case of Magic Rock brews every single month to your home for a whole year. Good right?!

What do i need to do to win?
It's really quite simple. To enter, just answer the few questions in the form down below, and submit. That's your name in the hat. Then it's over to us - we'll pull a winner after 31st July 2023 and contact the lucky individual forthwith, to confirm details of the prize.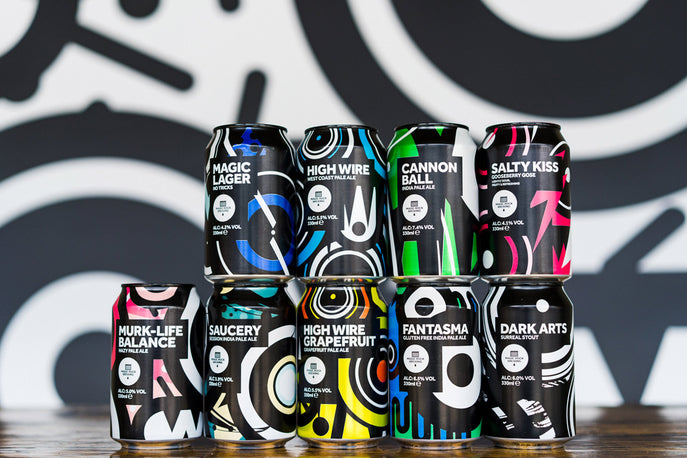 What's in the box?
A full case of 24x 330ml cans of delicious craft beer, brewed at our Huddersfield site straight to your door.

Our core range features everything that's best about Magic Rock and our award winning beers; from Saucery, a super sessionable IPA to Dark Arts - decadent, silky, stouty goodness.

There is something for every taste and you'll be spoilt for choice. That is until you reach the last can by which point another box should be on its way to you.