This full flavoured, refreshing Alcohol Free Pale Ale takes you from pursuit to chill... and back again. We undertook a journey of discovery, trialling and testing numerous flavour combinations to concoct the perfect alc-free pale for your drinking pleasure. The result? A beer packed full of one of our favourite hops, Citra, with plentiful notes of soft citrus and balanced maltiness.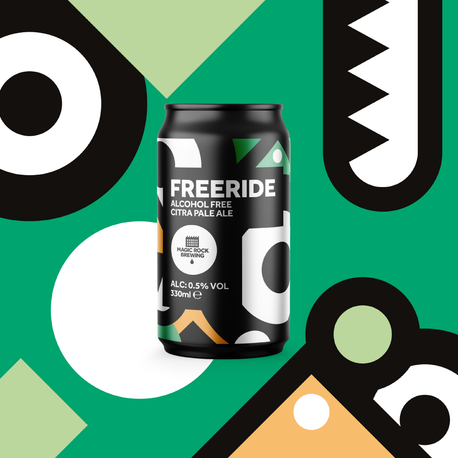 Freeride - Alcohol Free Citra Pale Ale / 0.5%
Brewed to strength, this super hopped alcohol free pale ale
carries soft citrus and floral aromas with refreshing lime, juicy peach
and lip-smacking lychee, all thanks to those aromatic Citra hops.

This is combined with a light and smooth bitterness to formulate a beer for all occasions.
FREERIDE / FREE SPIRIT / FREE SHIPPING
To celebrate the launch of our latest release if you purchase any case of Freeride (6/12/24), we'll even throw in the shipping (for a limited time only)...

Simply hit the checkout via one of the products below, and the shipping exclusion will be automatically applied at checkout.

Let's go, Freerider.