Vic Peel: GBDuro Final Prep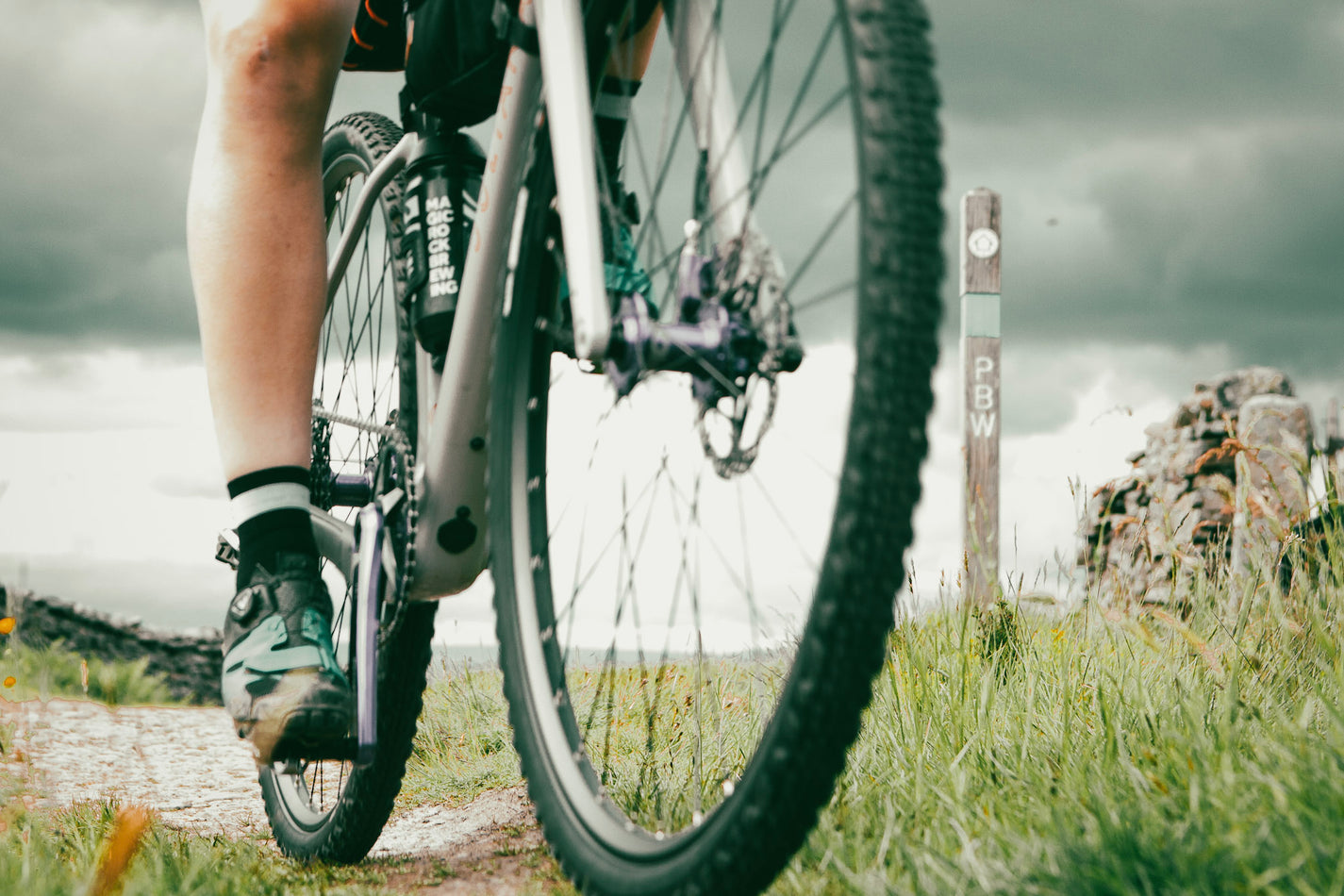 This week we are catching up with Vic who is in the final weeks of preparation for the GBDuro. We are super proud of how far she has come already and we can't wait to see her at the event. 
Check out Vics most recent bivvy in her own words here...over to Vic:
"With the GBDuro being less than 3 weeks away, I'd be lying if I said I wasn't nervous, but at the same time excited, terrified and a whole range of other emotions inbetween! My race prep has been has been very varied: from racing crits, XC MTB and summer Cyclocross (my main discipline), to long days in the saddle touring the North of England, navigating by the best cake and coffee cafes at the weekends, and commuting to work during the week. For me, this has been the best method to getting in valuable bike time, ensuring my fitness is where I need it to be whilst keeping my mind fresh and active.

Last week, as part of my final prep, I put myself under 'race conditions' where I'd set off after work on the Wednesday evening, make camp in my bivvy, ride 120 miles (average daily mileage to complete the race within the time limit), camp out for a second night and then make my way home the following day. I admit I'm no Bear Grylls so wild camping really isn't my forte- it well and truly pushes me out of my comfort zone!

Night 1 went well: I arrived at my destination for the night, only 18 miles from home, set up camp, sampled the finest dehydrated cuisine on the menu that night, pasta bolognese, and settled down for the night following the most stunning sunset. What a cracking nights sleep I ended up having, despite the sound of sheep bleating all night (nothing I'm not used to after growing up on a farm), the peacefulness was liberating. That morning I awoke to an incredible sunrise- if that's not a brilliant motivator then I'm not sure what is?! I cracked on with cooking and eagerly ate my porridge for breakfast, packed away my kit from camping and set off on a big day out.
First up was Salter Fell, well known on the Northern gravel scene for its challenging terrain, the route didn't disappoint but was so worth it for the miles of light gravel descents, simply idealistic and more than enough to get anyone hooked on gravel riding! Around lunch time I reached Dent, by this time, the sun was high in the sky and the heat was blistering. I found shade at a table at Dent Heritage Centre, took on-board some delicious food and most importantly, the lemon cake was a solid 10/10. After rehydrating, I set off on my travels again with a bit of 'Hike-a-bike' up the Craven Way, and around the side of Whernside to the iconic Ribblehead Viaduct.
Next stop, Hawes, through Richmondshire, over Kidstone Pass, up Mastiles Lane and back down to Settle for more food at around 7.30pm... you're probably thinking my life revolves around food... correct it does! Within a couple of hours I'd hit my 120mile target, found a suitable place to make camp and attempted to settle down for night 2.

After grazing on so many jelly babies post tea, firstly, trying to sleep proved an issue with such a sugar rush... perhaps I would have been better off continuing cycling? Secondly, after the sweltering weather that day, I made the decision to not jump in my sleeping bag as I still thought it was pretty warm that evening... what a mistake that was- even with a down jacket on, that was by far the worst nights sleep I ever had after waking at 3am shivering like fury, I reached out of my bevy to find a base layer to wrap my legs in, in attempt to grab another couple of hours but with little success. By 6am I'd packed up camp, eaten another delicious porridge breakfast and set off in my short way home to complete 150 miles and 13:54 sweltering hours in the saddle.

Race and nutrition tactics are yet to be decided but no doubt I'll come to some decision over the next week or two.......

For now, I'd humbly like to thank all brands involved in supporting me through this massive learning curve and special journey.

See you on that startline,"
Vic