Thornbridge / Magic Rock 'Exalted - Alt Style Beer' - Magic Rock Brewing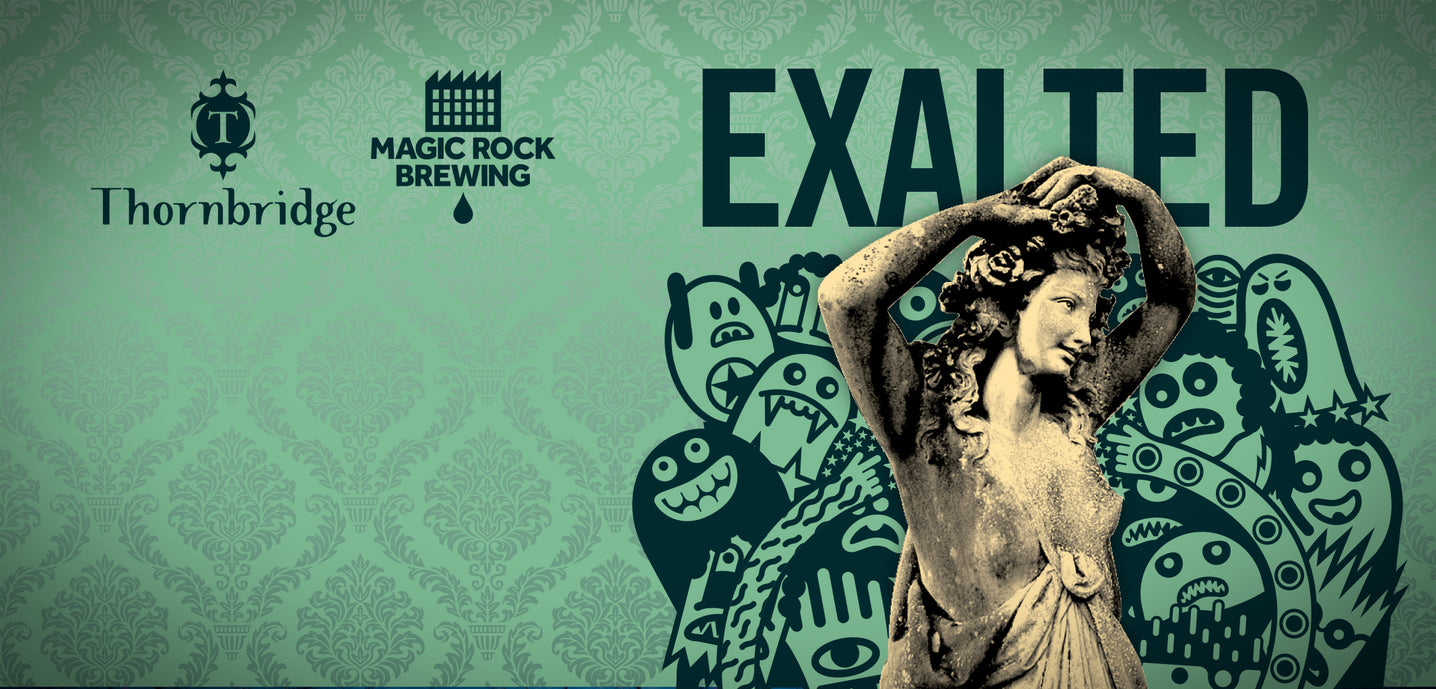 When myself and head brewer Stu were planning Magic Rock in 2010, one of our inspiring influences was Thornbridge Brewery in Bakewell, Derbyshire. At that time they were one of the only breweries in the country making the sort of beers we aspired to make. I'd first met Simon and Alex from the brewery in 2009 whilst trying to establish an online beer site, and Stu had known many people from the brewery since its inception in 2004 when he was brewing close by in Sheffield.
Since then many of the employees of Thornbridge have gone on to be good friends of ours. They helped us with advice and support in the early days (including the invaluable lending of their yeast for brewing) and we invariably bump into each other regularly while out and about in the world of beer.
What's always inspired me about Thornbridge is their dedication to quality, best practice and their refusal to cut corners. Their beers regardless of format are always well executed, consistently flavourful interpretations of classic styles. Their recent double win in the highly contended barrel-aged sour beer category at World Beer Cup was testament to this.
While some of what we've brewed since starting up could be considered a bit more 'out there' in terms of concept, we share much in common in our desire to bring drinkability and quality to what we do, and I was delighted when head brewer Rob approached us to brew a beer with them for this year's Peakender festival.
After a little deliberation we decided on brewing an Altbier, the classic beer style from Dusseldorf, Germany. Neither of us have brewed this style before but it seemed a perfect fit for a summer festival- being both low in alcohol (typically 4-5%) and satisfyingly flavourful with its defined malt profile. The beer should be well balanced and drinkable with low bittering, while also being clean, crisp and refreshing due to its yeast profile, generous hopping and high attenuation.
Rob has a lot of experience nailing classic German beer styles like this so the first plan was to play the beer fairly 'straight' but seeing as this was all of our first attempt at an Alt, he succumbed to our request for a twist in the form of some crowd pleasing US hops (Cascade and Citra) in the beer's hopping schedule.
The brew day went more or less without a hitch (broken lauter motor excluded) and we had a great day catching up with the brewers in their beautiful part of the country. We've high hopes for the beer we've fittingly called 'Exalted' and hope you'll join us for a couple of cold delicious glassfuls on its launch at Thornbridge's Peakender festival 1st-3rd July.
Words by Richard Burhouse