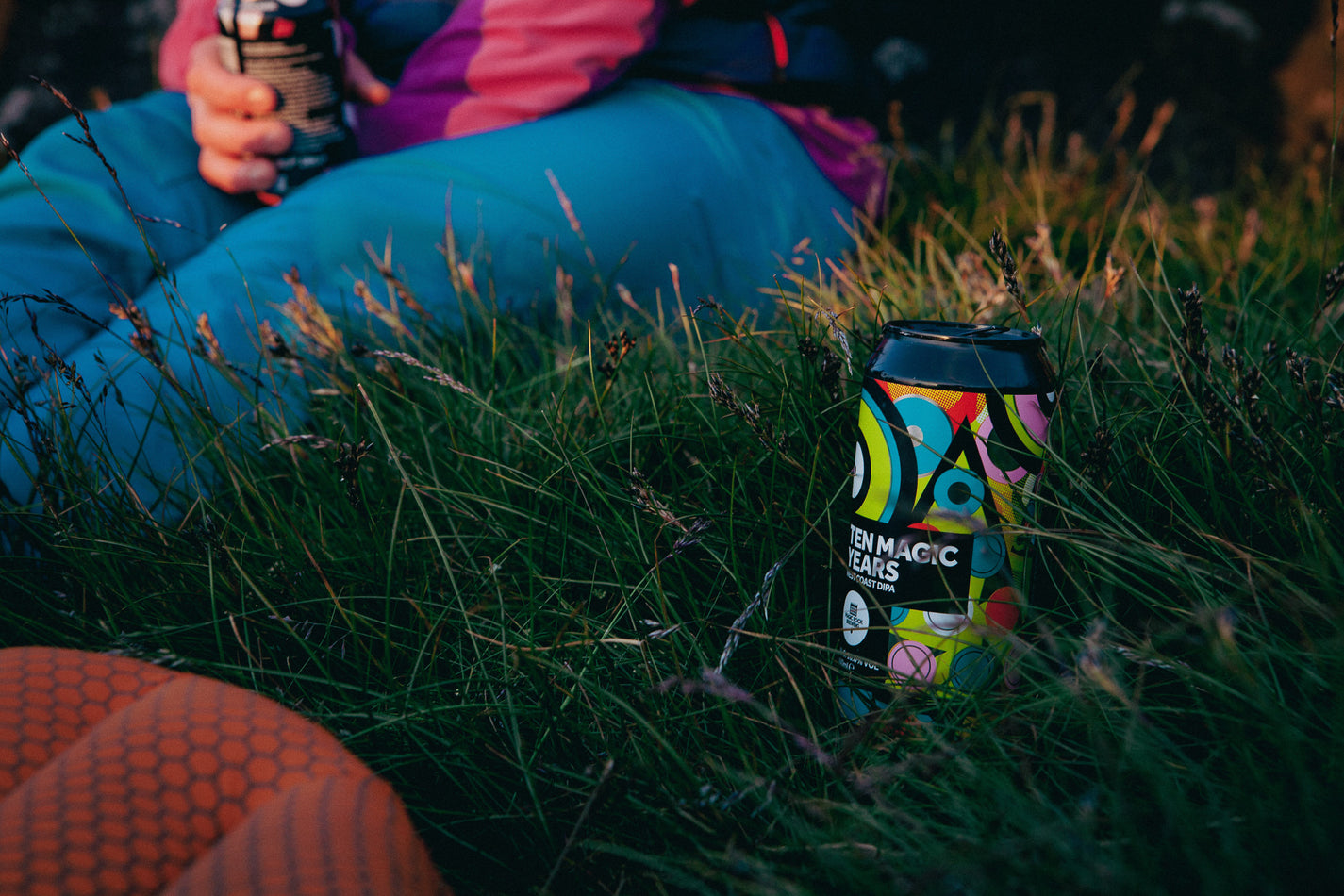 Celebrating 10 Magic Years!
June sees us turning Ten Year's old – can you believe it? SO we thought that this update should come from the guy that started it all, our Founder and Chief – Richard Burhouse:
"When I think back to 2011 when we started the brewery, it is incredible how much has changed since then. It's only ten years, but the UK beer scene was unrecognisable today. We would still have to go out of our way to get good beer, especially fresh hoppy beer. 6% was considered a strong beer, and our starting with a standard IPA at 7.4% on keg was considered a pretty bold move. 
It was a dream come true for me to be involved in the boom that occurred in UK brewing, the best thing that's ever happened to me. I'm very grateful to the likes of BrewDog and Thornbridge for creating so much excitement, that they inspired us to take a risk and follow our passion.  I'm incredibly grateful to all the friends and colleagues, suppliers and customers who have believed in Magic Rock and all we have met and worked with along the way and who were integral in helping us establish the brewery; there are so many I could mention who we wouldn't be here without. 
The biggest thanks of all go to the drinkers who've supported us by enjoying the beer. We've created 'Ten Magic Years' to remind us of the beer style we revered back in 2011 when we started, and we'd like to raise a glass and say thank you to all of you for your support; here's to the next ten years!"
Alongside TEN MAGIC YEARS, we're launching a collaboration brew with Kirkstall Brewery, who are also celebrating their 10th Birthday this month (Happy Beerday!). SERENDIPITOUS – Celebrating these first forays into the world of beer, this brew celebrates coincidences, community and camaraderie.Fusing flavours of both Cannonball and Virtuous, this IPA packs huge citrus and pine flavours with a spruce/resinous finish.
And last, but by no means least, we took to the social channels to let you, our online community, choose what blast from the past we released – and we're pleased to announce the return of CLOWN JUICE, our Wheat IPA - Originally brewed in 2012, this version has upped the tropical hoppiness and honed in on the juicy flavours, with a slight orangey spiciness on the tongue. Take a sip and taste the memories!
To every single one of our staff, drinkers and friends – we send lots of love and thanks. We'll be raising a glass of Magic for each and every one of you.
---
1 Comments
I can't believe it's been ten years since I first entered that heaven we now know as Magic Rock.
I bought one of the first 'growlers' and was happy to brag far and loud about my purchase till someone told me it was a term used by 'Lorraine' Kelly' with a completely different meaning!
I love Magic Rock but not just the beer and not just the brilliant atmosphere and food wagons, but because it's the only decent drinking place I can easily walk to and (not as easily) walk back from. Here's to the next ten !
Cheers.
Sean Brennan | Jun 30, 2021