St. Thomas's BMX Initiative - Magic Rock Brewing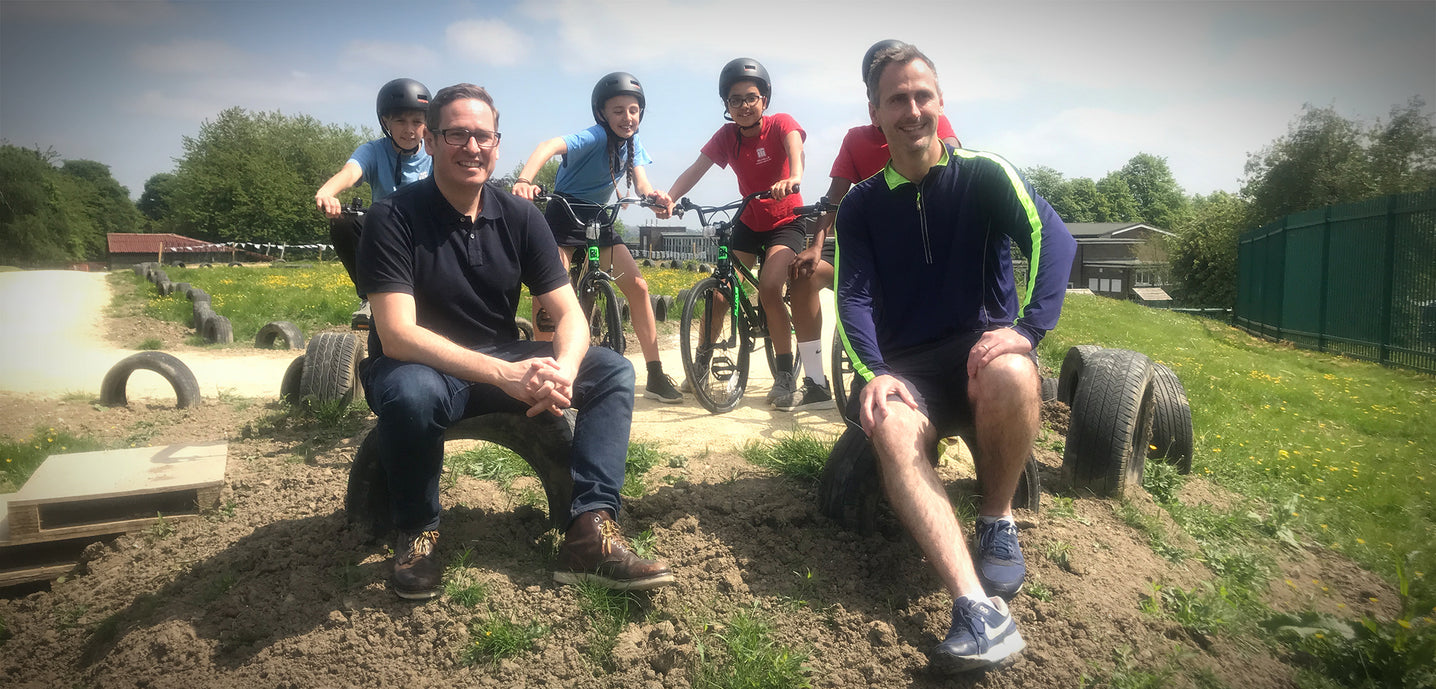 We're happy to be supporting a local community school with the donation of 4 BMX bikes with the help from Cuda Bikes based in Derby.
Our friend, David Rushby who is the Headmaster at St. Thomas, is the man responsible for this forward thinking initiative, the idea of which is to promote outdoor healthy activity while teaching bike riding and maintenance skills. When we heard about the initiative we loved it, how cool would it have been to have a BMX track at your school growing up?
We went to visit the kids today at St. Thomas CE (VC) Primary school based in Bradley, Huddersfield and we could feel the excitement around the playground as we arrived. Dave had enlisted a few of his students for photography duty and they were loving taking a few shots of their classmates riding their new bikes around their BMX track.
It was really great to see the kids having so much fun together and enjoying the simplicities in life, like riding a bike. Rich was keen to get on and show them how it's done but 'unfortunately' he'd forgotten his helmet…
After the kids had a ride around the track, David took us on a tour of the school. The BMX track was funded by the St Thomas's Parent Group and landscaped, designed and built by local firm Cummins. Throughout the school, almost in every corner and every empty space are initiatives put together for the children that are truly inspiring. From their job scheme with their students, the fruit bar funded by Huddersfield Town Football Club, the BMX track, the outdoor classroom and the activities they run that not only engage the students, but the staff as well.
The BMX initiative at the school is starting with children in Years 5 and 6 riding the bikes and the scheme will then be extended to the younger year groups. We think it's a great thing to see these kind of initiatives and local businesses supporting the future of our community. We're very happy to be a small part of it. With special thanks to Cuda Bikes for their support.
If you want to hear more about the BMX initiative at St Thomas's, David Rushby will be speaking at this years Bike Day at Magic Rock Tap (September date tbc) where the initiative will be our good cause beneficiary.
Happy riding!
Main image Richard Burhouse (left) and PE coordinator, Gez Power (right)