Sprinkling some Magic into your Veganuary - Magic Rock Brewing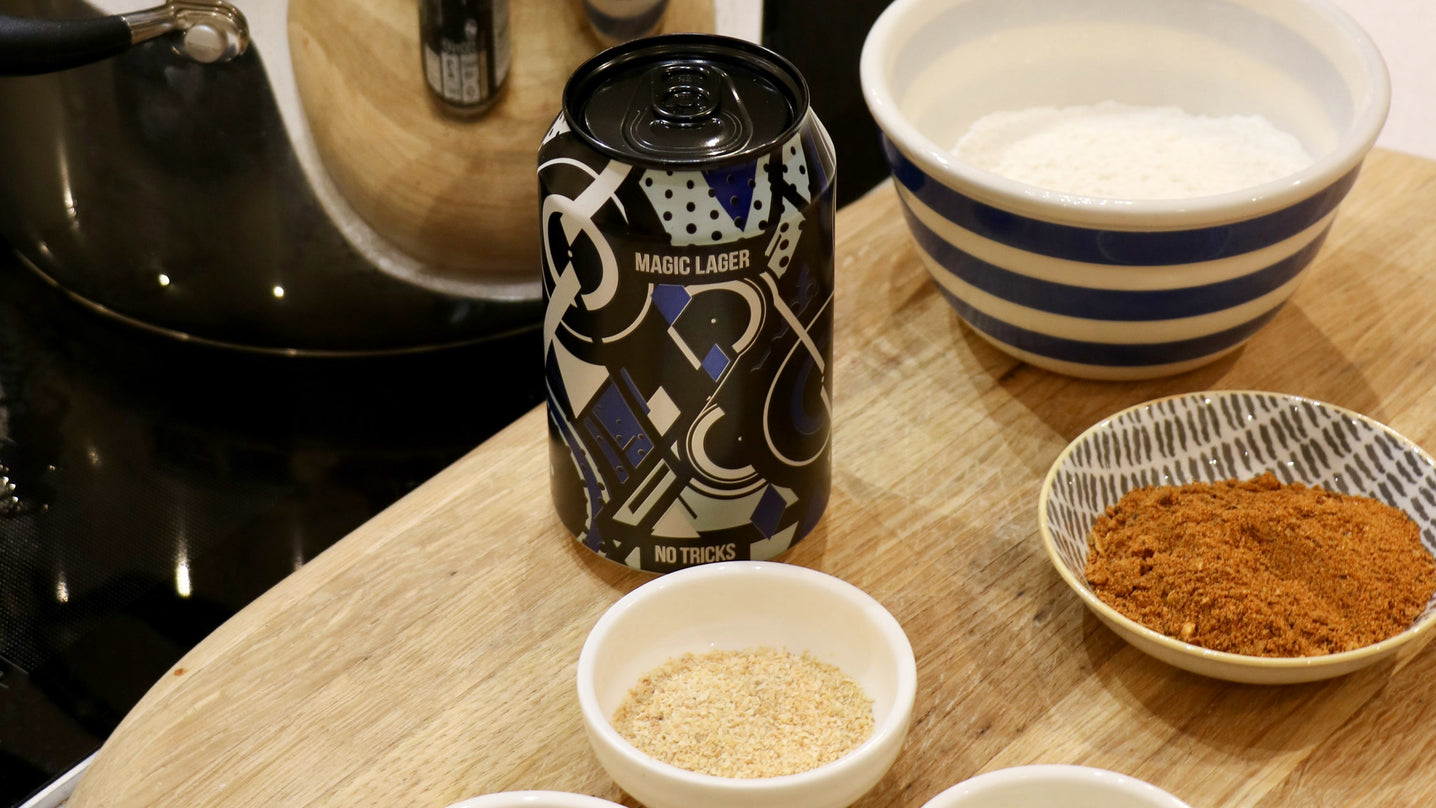 Taking part in Veganaury? Or simply fancy making a few more meat free meals, well… we've got a special ingredient that can spice up your recipes and impress the household at the same time.
You guessed it… BEER. We've come up with a few different recipes to show you just how exciting vegan meals can be, each one features a different beer of ours to complement the flavours and the ingredients. Don't be shy, give them a go! If you create any, make sure to tag us so we can see.
Dark Magic Chilli: 
Comfort food is what it's all about, especially during this cold and well … less interesting January. Switching up the meat for a meat free alternative works really well in a Chilli, and adding beer can never be a bad thing, can it?
Serves: 4/5
What you need – 
Method – 
Finely chop the onions, peppers and garlic and begin to soften in a pot with oil
Once the onions are golden, add in the tomato puree and chopped tomatoes
Once stirred together, add in your chilli spice mix
Next add your meat alternative, this could be a range of beans, or meat-free mince replacement for example
Add half a can of Magic Rock Dark Arts, or a dark beer, stout is preferable here
Stir in your beans 15 minutes before serving
Serve over rice
Voila! Enjoy
Magic Beer Hummus:
I know what you might be thinking, beer hummus?! But we promise, you won't be disappointed here. The flavours in the beer adds to the citrus zing that already comes through in the taste thanks to the lemon juice.
What you need – 
Method – 
Drain the chickpeas, add to your blender
Add the chopped garlic
Add the tahini
Add the salt
Add your lemon
Blend for a few seconds
Add some beer of choice, we choose our 'What are the odds?' DDH DIPA – pale, citrusy beers work best for this
Blend until desired consistency is reached
Magic Lager Battered Fries: 
When the classic oven chips just aren't quite cutting it anymore, we've created these super easy beer battered fries to give you an edge in the next come dine with me home challenge.
Serves: 2/3 portions of chips
What you need – 
Method – 
Chop your potatoes into thin chunks, about 5 average sized potatoes will work for this
Place them in cold water for a few hours
In a large bowl, combine the flour & spices
Once mixed, add your lager, continue adding it until the mixture is a pancake-like batter
Pre-heat your oil
Add your potatoes to the batter and mix well, covering as much as possible
Then add to your fryer, a batch at a time, separating the fries from one another throughout
Once golden brown, remove from the oil and place on a plate with paper towels
Serve immediately
Cannonball Mac & Cheese
Ahh the classic mac n' cheese, but make it vegan … and with beer. It's actually remarkably easy dish that is created to please.
Makes: 2 portions
What you need – 
Method – 
Melt the butter in a pan
Add in a bit of flour, then slowly start to add the milk
Alternate between adding the flour, stirring, then adding more milk until all flour is dissolved and you have a thick mixture
Add in your spices and then stir in the nutritional yeast
Add more seasoning if you feel you need it

Add a quarter of your can of cannonball and mix well

Boil the pasta until soft and add to the mixture
Top with breadcrumbs if you fancy it, and grill in the oven for 1 minute to crisp the top layer and breadcrumbs
We hope these recipes gave you a burst of inspiration to get creative in the kitchen and make some magic. Don't forget to tag us if you recreate any!
Running low on your Magic Rock or fancy giving some a go? Click here to buy.