Shredder – Smashable Wheat Beer 4.5% / Collaboration with Orange Bikes - Magic Rock Brewing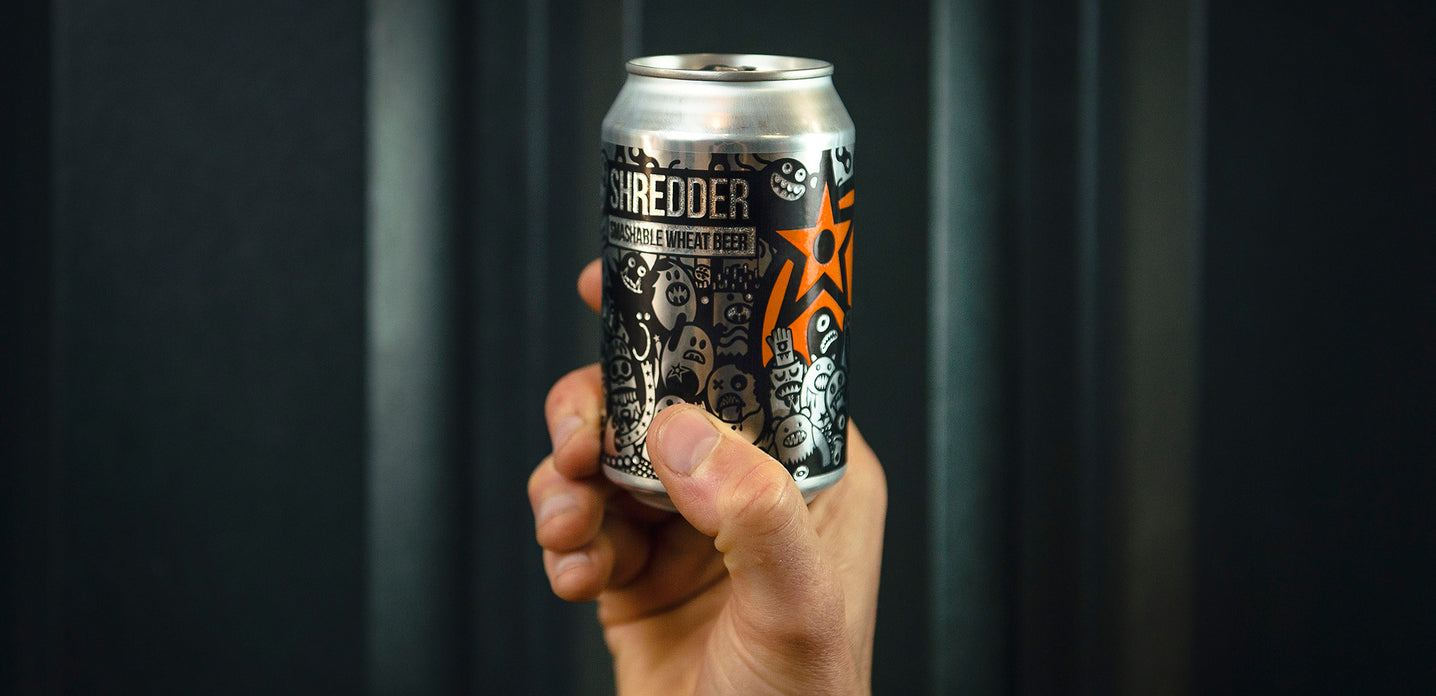 If you follow us on social media, you'll know that we're big fans of all things two-wheeled at the brewery. Bikes and beer are such a natural combination, whether commuting to and from the brewery or heading to the taproom for some post-ride refreshment, there's something about cycling and drinking beer that goes hand in hand.
Myself and our designer Rich met through riding mountain bikes, not just any mountain bikes- but from our local manufacturer Orange.
Based in Holywell Green near Halifax, Orange have been hand building mountain bikes since 1988, and since then, they've built up a world-class reputation for their innovative, practical, performance-led bikes.
We've owned quite a few of them over the years and have got to know some of the company's employees well. At some point in the last couple of years, the possibility of us doing a beer together came up and once we'd settled into our new brewery after the move last year, we've finally got round to seeing the project to fruition.
We decided that refreshment was the name of the game so have created a beer to quench the thirst after long hours in the saddle. Shredder is a 4.5% wheat beer using 50% wheat in the grist, obviously considering Orange's involvement it needed to be pretty citrusy, so in addition to zesty coriander seed we added curacao orange, lemon peel and mandarin juice.
As the kids would say, we're "super stoked" with the results, after a day out in the hills smashing the turns, a few cans of Shredder is the perfect way to end the day…
Shredder is now available in can from our webshop!
Words by Richard Burhouse
Magic Rock / Orange Mountain Bikes – Shredder from Magic Rock Brewing on Vimeo.