Seshfest 2019: Return of the (Rain) Mac - Magic Rock Brewing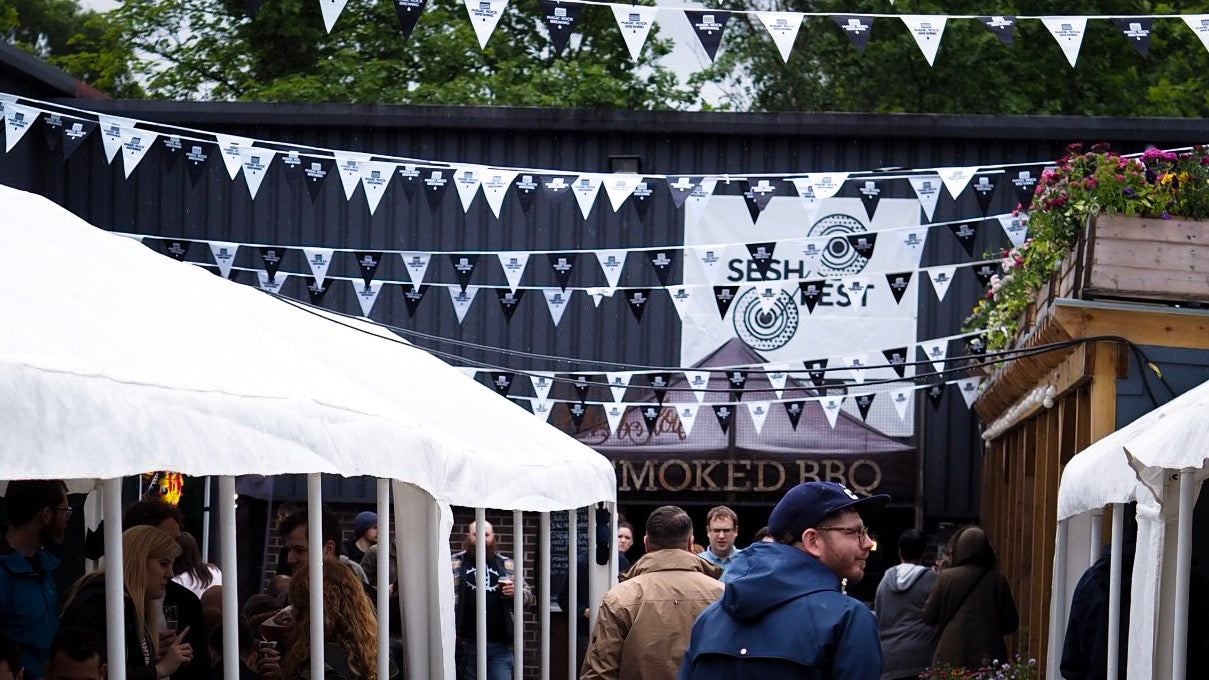 Well, you lot were most certainly up for a Sesh, weren't you!
Phew, what can we say! Saturday saw the return of Seshfest, our annual celebration of session strength beers (all beers pouring were 4.5% and under) and we couldn't have asked for a better crowd of people to enjoy a couple of pints with, all 1200 of you!
With a beer list curated with a sesh in mind, you lovely lot managed to put away over 9,000 litres of some of the best low abv beers on the market, from some of the best breweries in the lands; and the drizzle didn't even dampen your spirits. We are so humbled that you braved this typical British Summertime (let's not beat around the bush, it was horrible!) to enjoy an afternoon at the Tap and mega kudos to the breweries and vendors who still served with a smile on their faces (and a beer in their hands.)
A huge thank you to our brewer friends, staff and volunteers; we couldn't have made this the success it was without you; you folk kept everyone happy, looked after everyone, and talked beer all day long – you are all superstars.
We've had tons of great pictures shared, and some glowing feedback from our attendees; in light of our loo issues last year, we made a few improvements and are pleased to report that many of you male folk were impressed with our bespoke 20 person urinal requested by our Event Manager, Duncan – he was very proud of it!
If you've got any more images to share, please do, and remember to tag us in your posts with #seshfest19 – we love seeing you all having a great time. Likewise, if you have any suggestions on how we could improve things next year, please do let us know.
We couldn't have asked for a better day, thank you all for coming.
See you next year…?
A special thanks to our festival sponsors: NFU Mutual, Simpsons Malt, Awesome Merchandise & Darkwoods Coffee
Moreover, a huge thanks to Ticketweb – most of you would've met Jason on the gate checking you in, what a great guy to have on hand, and to our local suppliers: Matthew Storer from Huddersfield Gazebo Hire, Adam Long at TG Events, & George Shaw & Sons for providing the loos!