Rainbow Project 2016 – Magic Rock & Fork Brewing - Magic Rock Brewing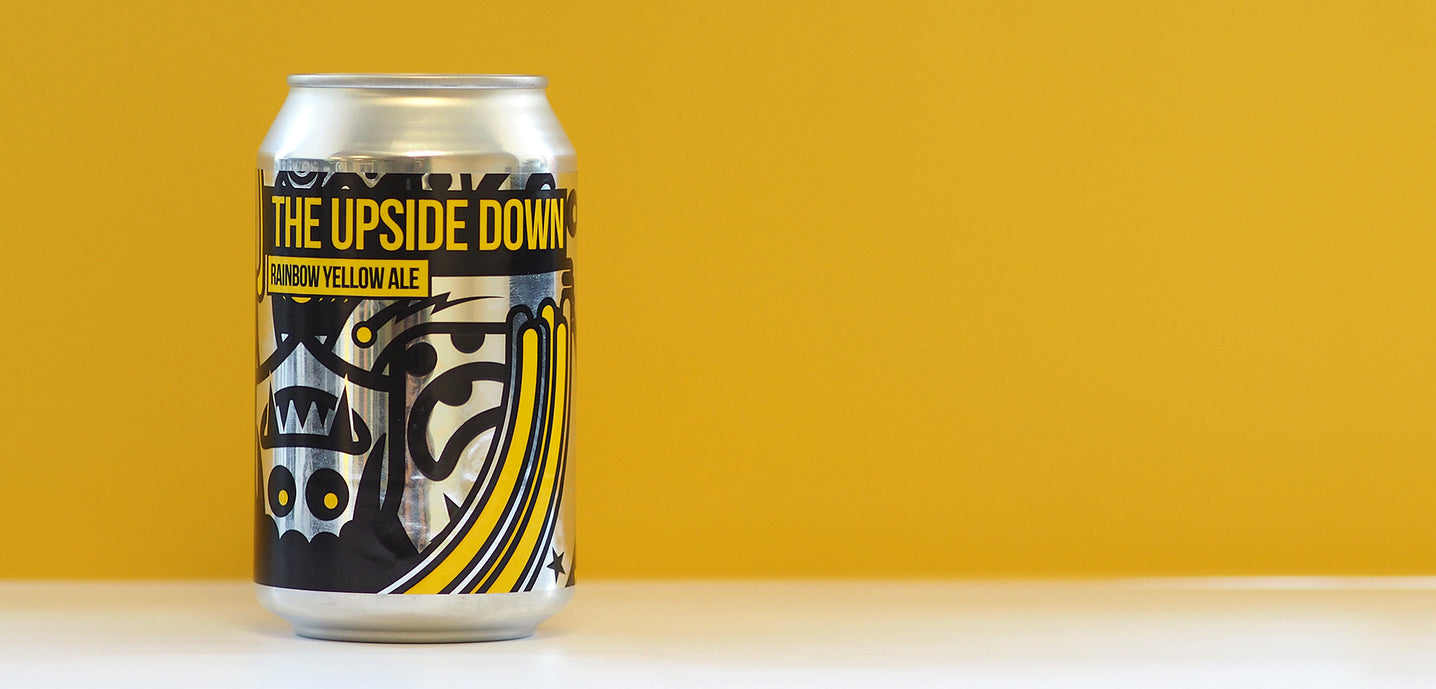 As you should know by now the Rainbow Project pairs seven UK breweries with seven international breweries with the intention of joining brewing communities together and promoting great beer. The brainchild of ex-Siren Craft brewer Ryan Witter-Merithew, each brewery pairing draws a colour of the Rainbow and uses that colour as inspiration for their brew. Over the last couple of years, the Rainbow Project has seen some amazing beers created, some great events and the chance for us to work with some of our brewing heroes.
This year's project pairs the UK brewers with seven of New Zealand's best young breweries. We were delighted to draw Fork Brewing from Wellington, where the brewery is headed up by our friend Kelly Ryan (ex Thornbridge and Fyne Ales). Kelly is well known in the UK brewing scene for his forward thinking and positive attitude to all things beer and myself and head brewer Stuart has known him for a number of years.
We picked out the colour yellow and Nick and Kelly met up at this year's CBC in Philadelphia to put their heads together & scheme something yellow and delicious. After some deliberation we settled on a kettle-soured, tropically fruity wit hybrid with a couple interesting twists.
The beer starts with a complex malt bill featuring our usual Golden Promise base malt but also a large proportion of wheat, rye and oats. It's then kettle soured to a PH of 3.6 using a pure lactic strain.
Coriander and turmeric were added into the boil to add zest, spice and colour and Citra and Equinox hops added to the whirlpool to add tropical flavours to the body of the beer.
The beer was then wholly fermented with 'Brett Trois' a recently re-classified Saccrharomyces strain originally thought to be Brettanomyces and "used traditionally for wild yeast-like fermentations, producing a slightly tart beer with delicate characteristics of mango and pineapple"
During (and post) fermentation the beer was then dry hopped with more Citra and Equinox as well as Mosaic and Simcoe to deliver a deeply tropical hop aroma and flavour augmented by the addition of both passionfruit and mango juice. After bumping a few ideas around between us we settled on a contemporary name which we thought considering the relative geography of the breweries worked well.
'The Upside Down' will be launched alongside the other 6 Rainbow beers at the Rainbow events on the 17th September. We can't wait! It is also available via our webshop.
Words by Richard Burhouse