Rainbow Project 2015... - Magic Rock Brewing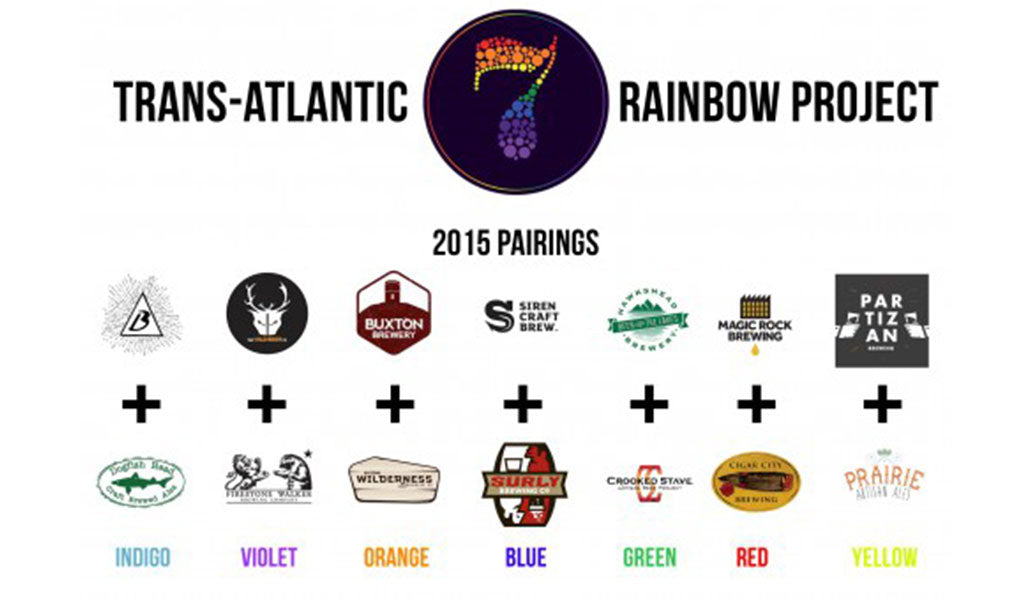 2014's Rainbow Project went out with a bang with an event at Torst in Brooklyn at the beginning of November. Myself and Colin from Buxton joined Jeppe from Evil Twin for a boozy Brooklyn finale to the series of events that had been arranged to celebrate that years collaborative creations. The beers were all well received and the Brooklyn beer public seemed to really get into the spirit of the project.
If you don't have a clue what I'm talking about, the Rainbow Project is the brain child of Siren's head brewer Ryan. The original idea was to bring together 7 of the UK's best breweries, randomly assign them a colour of the rainbow and then invite them to brew a beer loosely based around that colour, you can read about the 1st year here.
For the second year the stakes were raised and 7 UK breweries were randomly paired with 7 international breweries. The project resulted in new friendships and the sharing of knowledge. The brews were imaginative, full of creative spirit and more importantly tasty. The beers were launched at a series of events across Europe and as alluded to above at one of the best bars in the world in Brooklyn, NYC.
At the Beavertown launch back in September plans were already afoot for the 2015 and how to make the Rainbow Project bigger and better. Considering the standard of participants we had in 2014 it was hard to see where to go next, but the obvious choice was to look across the Atlantic.
The US beer scene is leading the way globally when it comes to innovation, quality and flavour in beer and amazingly we've managed to convince some of its best exponents to join us for Rainbow Project 2015.
For next year the following UK breweries:

Beavertown
Siren Craft Brew
Buxton Brewery
Magic Rock
Partizan
Hawkshead
Wild Beer Co.
Will be randomly paired with the following US breweries..
Arizona Wilderness
Firestone Walker
Surly
Cigar City
Dogfish Head
Prairie Artisan Ales
Crooked Stave
If you're interested in the US beer scene you'll be nearly as excited as we are to be part of the project again next year!
*EDIT*
PAIRINGS/COLOURS ARE AS FOLLOWS..