PMRR UPDATE - Magic Rock Brewing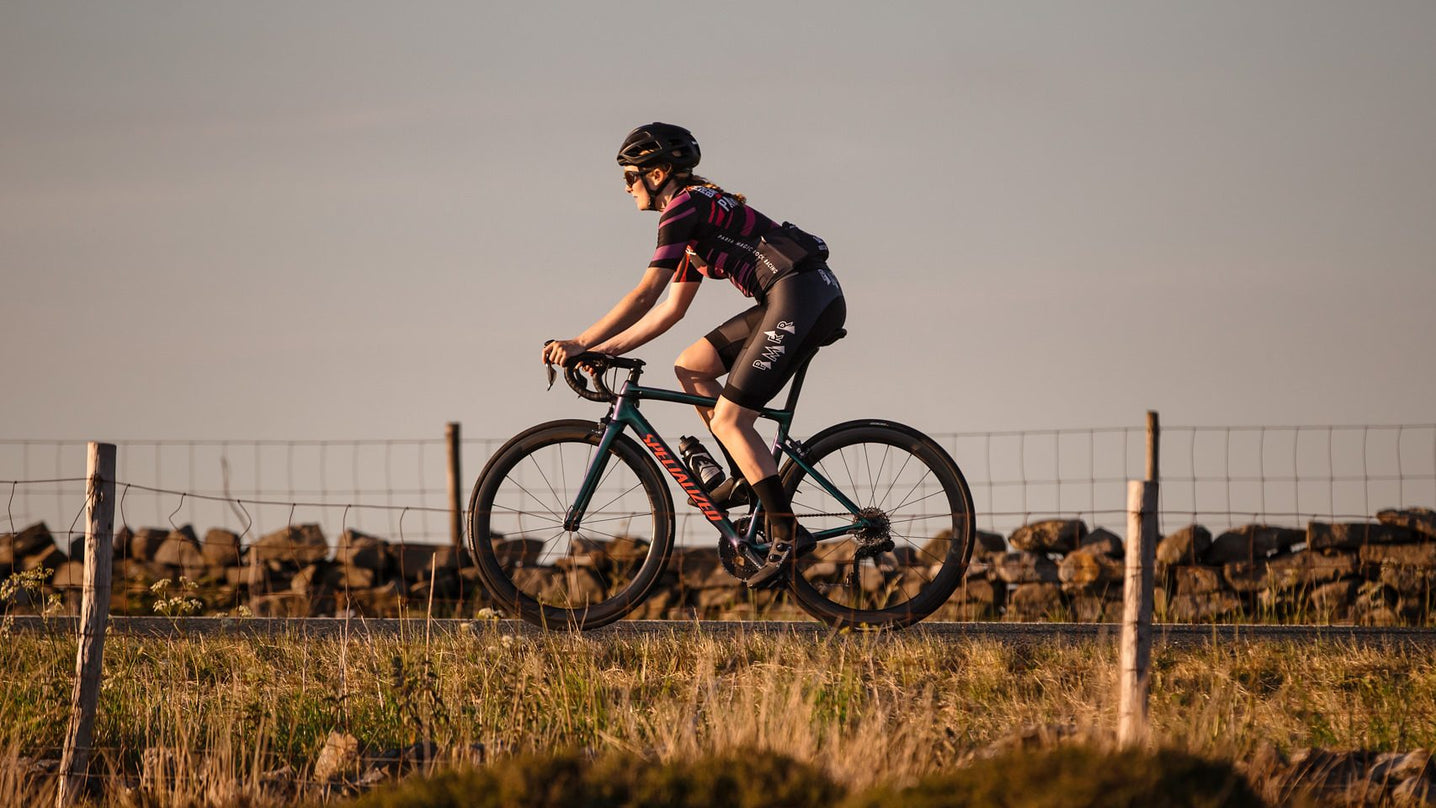 We catch up with Jack PMRR (Paria Magic Rock Racing Cycling Team) to see how they've been coping during the lockdown and what they've been up to this year.
How has this year been for you?
2020 was going to be big for PMRR, but obviously COVID-19 had other ideas! After a successful debut season last year, we had some really exciting plans, we were keen to develop in 2019 and expand the team.
Anything new then?
We felt, after our successes in 2019 that 2020 was the perfect opportunity to create a women's outfit and encourage those who love the sport to race in a fun and safe environment. After watching a lot of women's racing last season and seeing it begin to develop with far greater backing and support than ever before we felt it was only right to play our part and provide a platform for those who were interested in the competitive side of the sport but maybe had reservations and felt a little intimidated by the environment. Our key focus was to encourage those new to racing and emphasise the enjoyment without there being pressure to get results and succeed.
Sounds great! Tell us more.
After bringing together a great bunch of ladies with a wealth of enthusiasm for cycling and racing we were ready to roll. It was important to bring together a group who would be able to support one another and for those with the experience of racing to help those new to the sport. We have a great team captain in Lydia who has raced at a good level and was also heavily involved in her University cycling team at The University of Leeds.
Any other changes?
Once we had the women's team up and running (and with a few pre-season social rides and beers under our belt) we felt it an ideal opportunity to also redesign the kit to bring both the men's and women's together representing PMRR as one united front.
How have the team managed to stay focussed during the lockdown?
We've been training together using digital platforms like Trainer Road and Zwift which have allowed us to train in the safety of our own home. We've had group virtual rides and races where we have been able to ride with and against each other and used audio to keep us in contact; which has been great fun. Some fo the team took so different styles of riding, like Cyclo-Cross, Gravel and Mountain Bike Riding to some alternative training, exploration and improve different skill sets.
How does it feel being back in training in these uncertain times?
Since the lockdown has been relaxed we have started to riding small groups socially and a bit more competitively which has been refreshing. It's been great to get back out as a team, see where each other are at and help push each other. As well as being able to have a beer and chat post-ride which is what we do best.
As we are still unsure of the future race calender we are all just trying to stay on top of some form whilst enjoying being out on the bike as a group having fun
A lot of hard work behind the scenes from Paria, Magic Rock/Rich Norgate and we finally had another amazing looking kit for us all which we are extremely pleased with.
We love the kit too! It definitely makes you stand out when you're training. 
We have also been fortunate to have 3 new sponsors on board this season in Ote Sports GB,  Darkwoods Coffee and Veloskin,  who we are very grateful to for their support. It has always been important to us to have backing from local brands and business who are not only enthusiastic about cycling but also their local community and who would be willing to work closely with us
And finally, any plans for 2021?
The focus will still be largely on the new women's team as we haven't been able to do that this season due to the pandemic. This forms part of our goal to help create a platform for diversity in cycling and encourage people to take part in competitive cycling, in what can seem to be high pressure and intimidating environment. We will continue to look at ways we can develop this in the future. And can;t wait to get back on the track!
Many thanks to Jack Davey for taking the time to speak to us and Chris Sansom for spending some socially distanced time with the team in these unusual circumstances to put together some great images showing off the new kit