Pina Mojito Vice and Shredder 330ml Cans - Magic Rock Brewing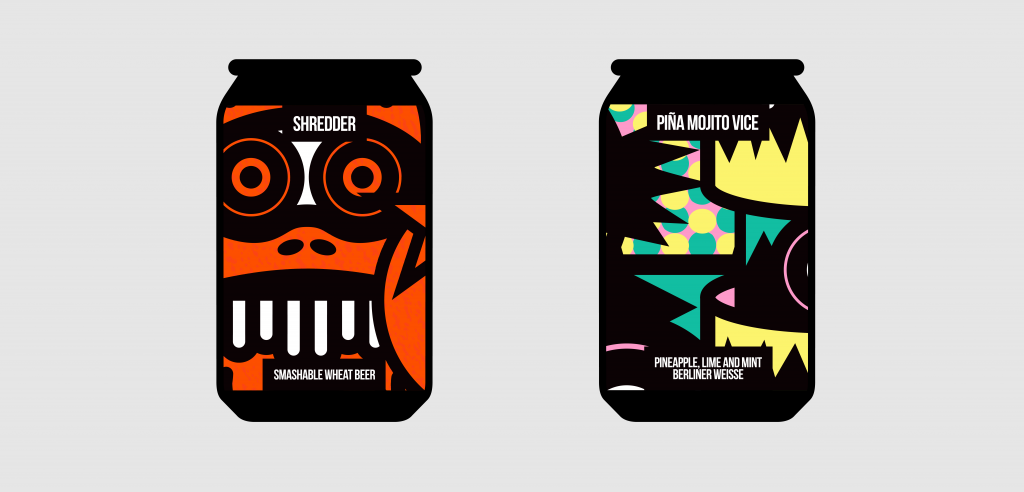 Two new 330ml cans are released this week. To celebrate our Bike Day festival we teamed up with Orange Bikes to re-make a 2017 version of the very popular Shredder and the second of the 330ml cans is our collaboration with Stillwater Artisanal, continuing the kettle soured series, Pina Mojita Vice is a pineapple, lime and mint Berliner Weisse.
Shredder is available now via our webshop, also as a special Orange Bikes Gift Box (three cans and limited edition t-shirt). Pina Mojito Vice will be released at 3pm on Friday 14th July via our website. Both beers are also pouring on keg / available in can at Magic Rock Tap and selected outlets this week onwards.
We hope you enjoy them both, summer is definitely here!
Shredder – Smashable Wheat Beer
Made in collaboration with Orange Mountain Bikes. We decided that refreshment was the name of the game so have created a beer to quench the thirst after long hours in the saddle. Shredder is a 4.5% wheat beer using 50% wheat in the grist, obviously considering Orange's involvement it needed to be pretty citrusy, so in addition to zesty coriander seed we added curacao orange peel, seville orange and tangerine juice. Seriously smashable.
Spec sheet
ABV : 4.5%
Malts : Golden Promise, Wheat
Hops  : Cascade, Magnum
Yeast : WLP001
Pina Mojito Vice – Pineapple, Lime and Mint Berliner Weisse
The next beer in our cocktail inspired 'Vice' series is a pineapple, lime and mint Berliner Weiss in collaboration with Stillwater Artisanal. Kettle soured and then flavoured with multiple doses of pineapple and lime throughout the brew along with over 10kg of fresh mint leaves. Tropically aromatic, with a citrus tang and super refreshing mint finish.
Spec sheet
ABV: 5.5%
Malts : Golden Promise, Torrified, Wheat
Hops : Denali T90
Yeast : WYeast 1318 London Ale III