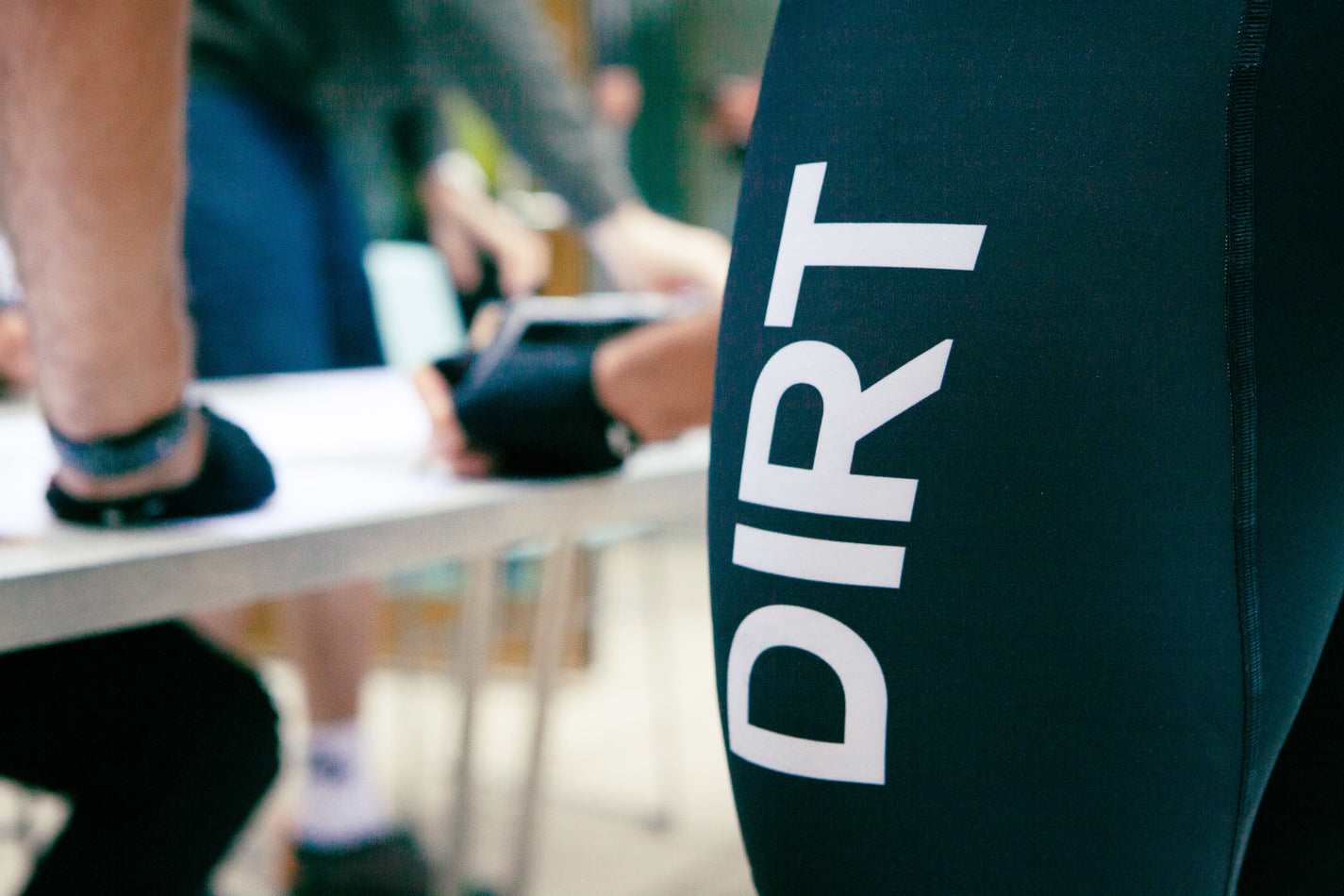 This weekend, we packed up our Land Rover bar and headed South to take part in the challenging North London Dirt 4; a 70-mile tough day event that takes riders from the city to the countryside and back to base for a very well deserved pint of Magic. The ride isn't just a jolly day out – it raises funds for the vital work of St Mary's Centre, a hub of the Stoke Newington community – and we're stoked to have taken part.  

Over to our cycling correspondent, Tom Hill, to fill you in on the days' events:
"You are going to London to ride off-road?" My friend's incredulous statement rang in my ears as I followed the narrowest trail along a field edge; a ribbon of dusty dirt occasionally completely obscured by grass and wildflowers, reappearing a few metres further along.

I mean, my friend had a point. London isn't necessarily the first place you might think of when on the hunt for off-road gold, especially when you've got the Pennines on your doorstep. We had travelled down for a reason though. North London Dirt is an event that has been running for the last three years, organised by brothers Philip and Andrew Diprose. They are long time riders that have become stalwarts of the cycling community through their sheer passion for all things bike related. Over the years they've taken turns in the DJ booth at races; swapping lycra for vinyl while the other brother rides a lap. Then they made a magazine; The Ride Journal is still held in the highest esteem by those who bought the few issues they published. And now North London Dirt. The Diproses wanted to raise some money for their local community centre, St Marys Centre N16, which serves their Stoke Newington home. A bike event seemed like the obvious way for the riding-obsessed pair to bring together riders for a fun day and use their entry fees to support a brilliant cause.
North London Dirt has grown in popularity since its inception in 2018, and 200 riders signed up for NLD4. Each rider would head out for a 100km or so loop of mixed terrain riding… you can bet they'd return thirsty. Fortunately the Magic Rock Landrover carries more than enough beer to satiate even the most parched group of cyclists. It just so happened that our designer, Rich, loves a good bike ride and was only too keen to hand deliver those kegs and cans. I happen to like both beer and bikes (enjoyed post-cycle, of course), so I didn't need a lot of convincing to join him.
Gravel?
North London Dirt is described as a "gravel" ride. It's a genre or niche of cycling that has grown in popularity over the last five years, but even more so in the last couple of years. As a very quick summary, gravel is a little less full on than mountain biking, but still seeks to avoid tarmac wherever possible. Gravel bikes look like a blend of the two as well; drop handlebars like a road bike, chunky and knobbly tyres like a mountain bike. The definition of "gravel" comes from America, where they have mile upon mile of dirt roads to explore. Back in the UK we have less gravel, but we do have plenty of mellow bridleways, canal towpaths and farm tracks. Think of the kind of riding you did as a kid… exploring everywhere, and it turns out a gravel bike is the perfect tool to behave in exactly the same way.
Stoke Newington:
Rolling out from St Mary's it felt hard to believe that my tyres would touch anything other than tarmac. Stoke Newington sits in the heart of London, with a maze of residential roads branching off from the high street. What it lacks in obvious trails, it makes up for in bakeries. Within 200 metres of the start, the small group I set off with couldn't resist peeling off for a second breakfast of pastries. NLD isn't a race; there is no timing at all. Riders are encouraged to ride at a fun pace, enjoy their surroundings and make new friends along the way. It creates a relaxed vibe and allows riders to travel as quickly or slowly as they like.

Off road arteries:
If Stoke Newington is close to the heart of London, canals are the off-road arteries that let us escape away from the busyness of the roads. I'd barely finished chewing my cinnamon whirl when we reached tow path, zipping along past barges decorated with plant pots, then industrial relics and new factories, and finally patches of open space.

Leaving the canal, we used footbridges to cross A-roads, ducked through small woods and without realising completely escaped the grasp of the city. The joy of following someone else's planned route is all you need to do is follow the line on a GPS device. You can enjoy the sense of being lost somewhere new, while still knowing exactly where to go next. Maybe the downside to this is I have no idea exactly where we went; I can tell you about the glorious warp-speed singletrack with flik-flak corners and can talk endlessly about the quietest of country lanes, but I cannot come close to pinpointing them on the map. Maybe that's a good thing though; I love the sense of discovery that this kind of riding brings. The variety of terrain is even greater than a day in the mountains and there's always a surprise around the corner. Knowing exactly where I was doesn't change the experience.

Finally, inevitably, we started making our return into London. Once again, I was surprised how green my surroundings were as I watched the kilometres to the end tick over. Twenty, then fifteen and only then some semblance of re-entering suburbia. It was on this final run-in that I was most impressed by the brother's creativity; especially as they find a new route for NLD each year. We cut through ginnels at the side of houses, over expansive parks, jinked along quiet side streets that ran parallel to traffic-filled main roads. Finally, the tall spire of St Mary's church acted like a homing beacon and was a welcome sight for weary riders.
Community:
Back at St Mary's the first riders home were already enjoying a well earned beer in the sun and refuelling with pizza. Men and women in pristine lycra sat and chatted with other riders in flannel shirts and baggy shorts. For all that I love cycling, it sometimes falls into the trap of tribalism; roadies and mountain bikers; racers and those who enjoy a leisurely spin on a weekend. Perhaps the best thing about gravel riding is that it seems to bring every tribe together to meet somewhere in the middle. There's no "correct" kit, no right or wrong way to do it, as long as you are having fun.

More and more riders returned over the course of the afternoon. For some it was their longest ride ever, or first off-road ride. For others it was an easy day out. And as they made their way home, waving goodbye to new-found friends, we started to think about packing away. As we did, the last two finishers arrived; two men in their sixties who met on the ride and decided to finish together. They were tired, but happy and yes they very much would like a beer, thank you. It summed up exactly why this kind of event is so important; regardless of the pastime they celebrate. They bring us together, remind us that we are part of something larger. This sense of community feels even more valuable after the last 18 months. North London Dirt represents a reconnection to everything I love about riding: exploration while turning pedals and the places we visit along the way, but also the feeling of belonging that riding with others brings.


So thank you to Philip and Andrew for inviting us down. See you for NLD5 and we are already looking forward to exploring new trails with new friends all over again.
The event may be over but there is still a last chance to enter the raffle and earn yourself some great prizes courtesy of POC Sports. Each £5 donation is an entry to the raffle and represents an amazing cause!
Head to the link below to join in: