New SeshFest brews… the low down… - Magic Rock Brewing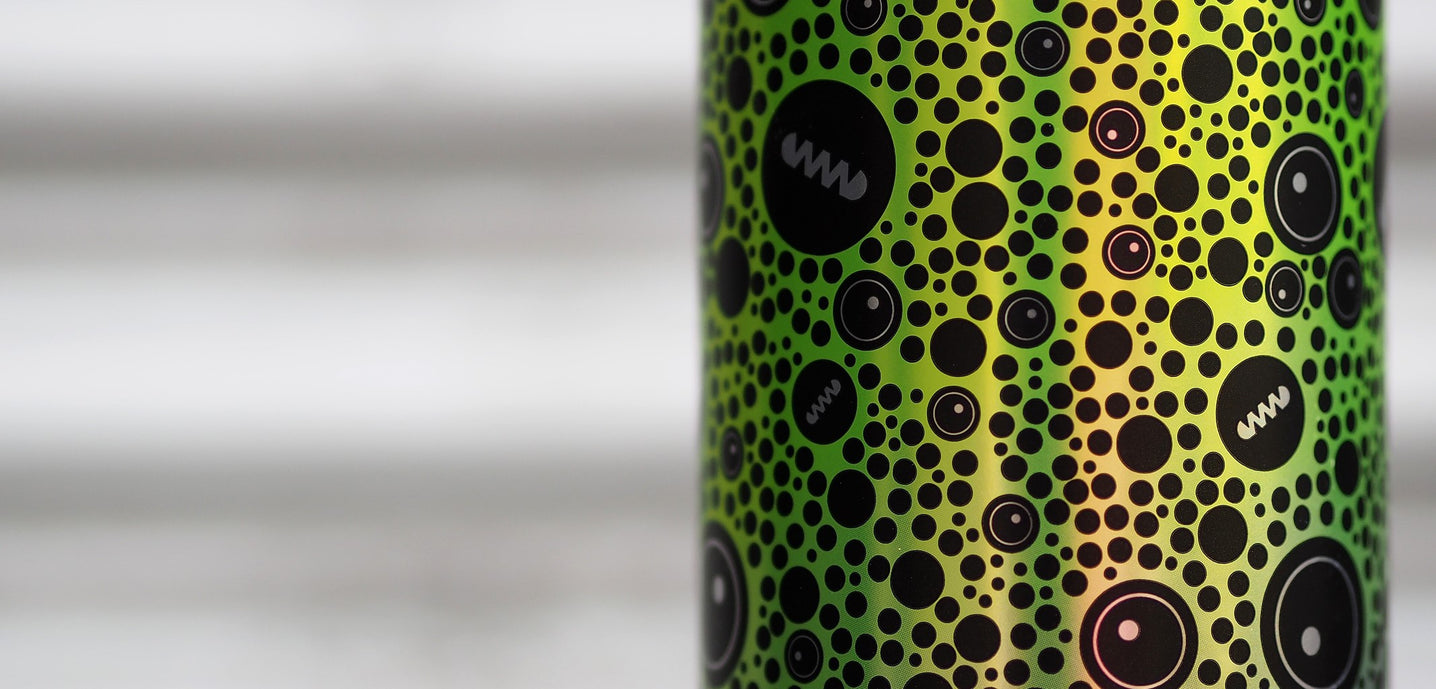 With the inaugural SeshFest happening this weekend we've been busy brewing up some sessionable treats for the big day, three collaborative beers, two of them completely new, and the other a return of a favourite from last year . . .
The first collaboration is with the most excellent North Brew Co. founders of North Bar group and pretty much customer #1 when we started the brewery back in 2011. We've brewed a modern take on a Yorkshire Bitter, a slightly sweet malty body and citrus and pine hop character. The beer is available in keg, and can but we'll most likely be drinking it in cask. The name is a nod to our head brewer Stu's choice of fancy dress at North's Magic Halloween party back in 2013, if you were there you'll remember.
Things You Can't Unsee – Modern Yorkshire Bitter 4.4%
A collaborative brew with our friends from North Brew Co. After much discussion we decided we'd represent our Yorkshire roots by brewing an updated take on a satisfyingly drinkable Yorkshire Bitter. A beautiful amber brown colour, and a sweetly smooth body from the crystal heavy malt bill. As a modern spin we went for resin like pine, citrus and orange flavours from the hops rather than the usual earthy and floral. Fermented with estery ale yeast for a lingering moreish finish.
Malts: Golden Promise, Crystal Light 120, T50 Crystal Malt, Vienna Malt, Chocolate Malt
Hops: Whole Leaf Amarillo – Cascade and Simcoe / Cryo Hops™ – Simcoe and Amarillo / T90 – Huell Melon and Cascade
Yeast: WLP002
The second beer is a collaboration with more good friends from just down the road Northern Monk Brew Co. We've known the lads there for quite a few years now, and were very happy to collaborate on an IPA recently for the brilliant Hop City. A return brew before SeshFest was the obvious thing to do and so with sessionability in mind we flipped the usual order of things on their head to produce a 'micro IPA' full of lots of lovely hoppy flavour but with only 2.8% alcohol.
Micromachine – DDH MIPA 2.8%
A teeny tiny micro IPA, brewed with our pals from just down the road Northern Monk, featuring house Golden Promise and a good proportion of Oats and Wheat for a smooth body. We double dry hopped in fermenter for bags of tropical fruit flavour and fermented with London Fog for a lightly sweet finish.
Malts: Golden Promise, Torrified Wheat, Dextrin Malt and Flaked Oats
Hops: Cryo Hops™ – Ekuanot, Simcoe, Mosaic and Citra /  T90 – Cascade, Ekuanot and Mandarina Bavaria
Yeast: London Fog
The third beer is the return of one of our favourite collaborations of last year with the boys from Modern Times, San Diego. As they couldn't be at this year's festival we thought a re-brew of the Timequake was in order . . .
Timequake 4.5% – Session IPA
A collaboration with San Diego brew wizards Modern Times, Andrew and Luke joined up with us a few weeks back to create a super sessionable modern style IPA. With this recipe we went heavy on the Rye malt to add body/flavour allied to low bitterness and a high finishing gravity to balance things out. As you might expect this was joined by some very generous hop dosing both in whirlpool and dry hop, using lots of good hops (none of the bad ones) to create this super crushable 4.5% session IPA with a deep hop flavour and spicy finish.
Malt: Golden Promise, Standard Oat Malt, Rye Malt, Acidulated Malt
Hops: T90 – HBC 438 and Motueka / Cryo Hops™ – Citra, Amarillo and Mosaic
Yeast: WYeast 1318 London Ale III
In addition to being on the Taps for SeshFest all three beers will be available for keg pours, growler fills and 500ml cans via Magic Rock Tap from this Friday 8th June @ 1pm.
All three 500ml cans will be online via our webshop on Wednesday 13th June at 9am, also available via the usual outlets from next week onwards.