Launch Night at The Grove - Magic Rock Brewing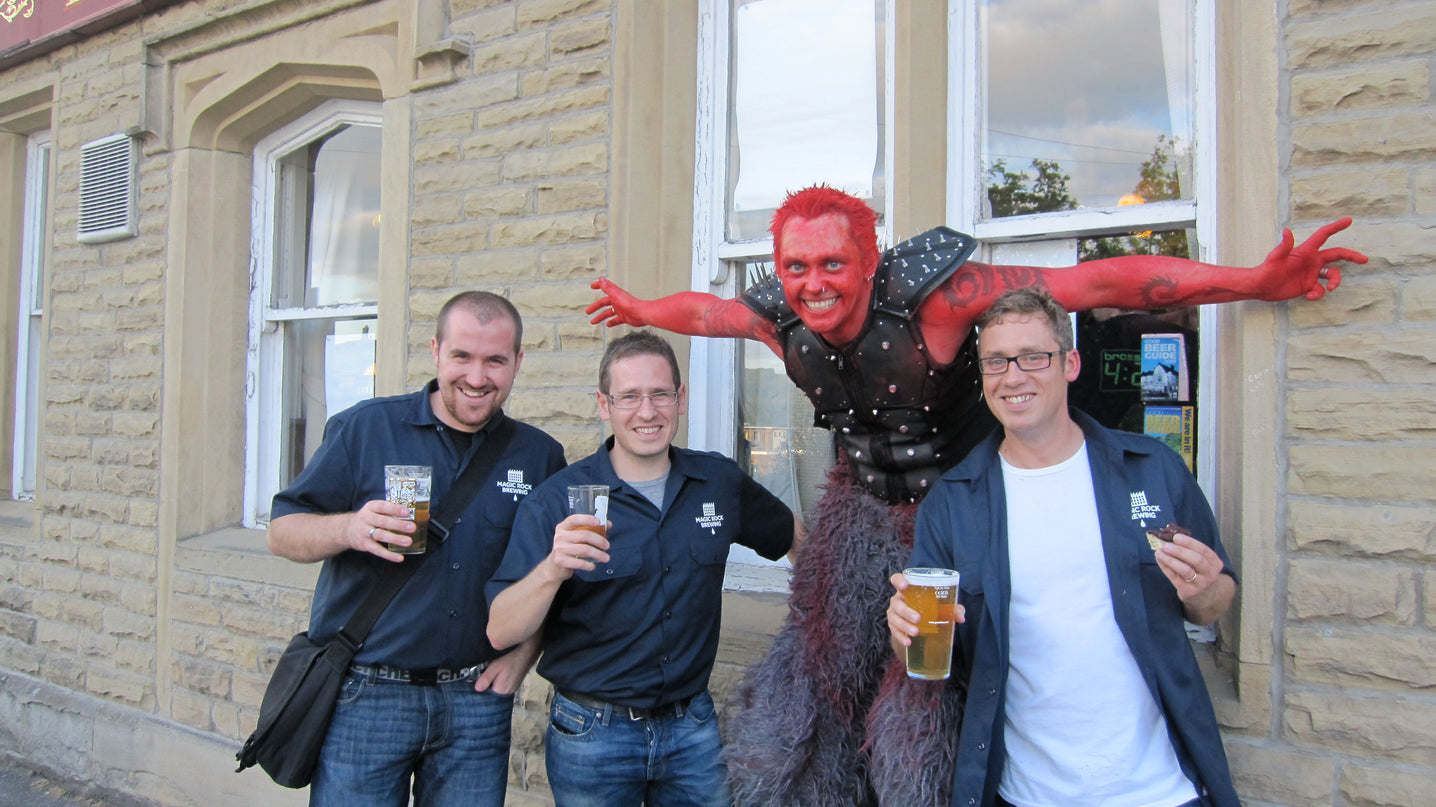 After 8 months of planning our official launch night finally arrived and to say we were a bit excited is a lot of an understatement. The Grove put on an absolutely brilliant night; added to the entertainment of our first four beers, were stilt walkers, fire jugglers and an awesome hop-head magician in the shape of 'Magic Bob".
The night kicked off with a full pub of folk at 7pm and by 7.30 the first cask of our 'Original Pale Ale' Curious had sold out. By the close of play the the Grove had served over 550 pints of our beer to over 100 beer lovers and thirsty beery friends who'd come from as far a field as Brighton to get a first taste of the beers.
A big thank you to everyone for turning out for us, we were genuinely amazed with the support and feedback on the beers. A massive thank you to Ian, Chloe, Joe, Brian and the rest of the team at the Grove for giving us the opportunity to launch the beers at their great pub and doing such a great job on the night.
We're starting to get the beer out to other pubs now, and really looking forward to our Leeds launch night at North Bar on Thursday 30th of June,
Here are some pictures from the night….