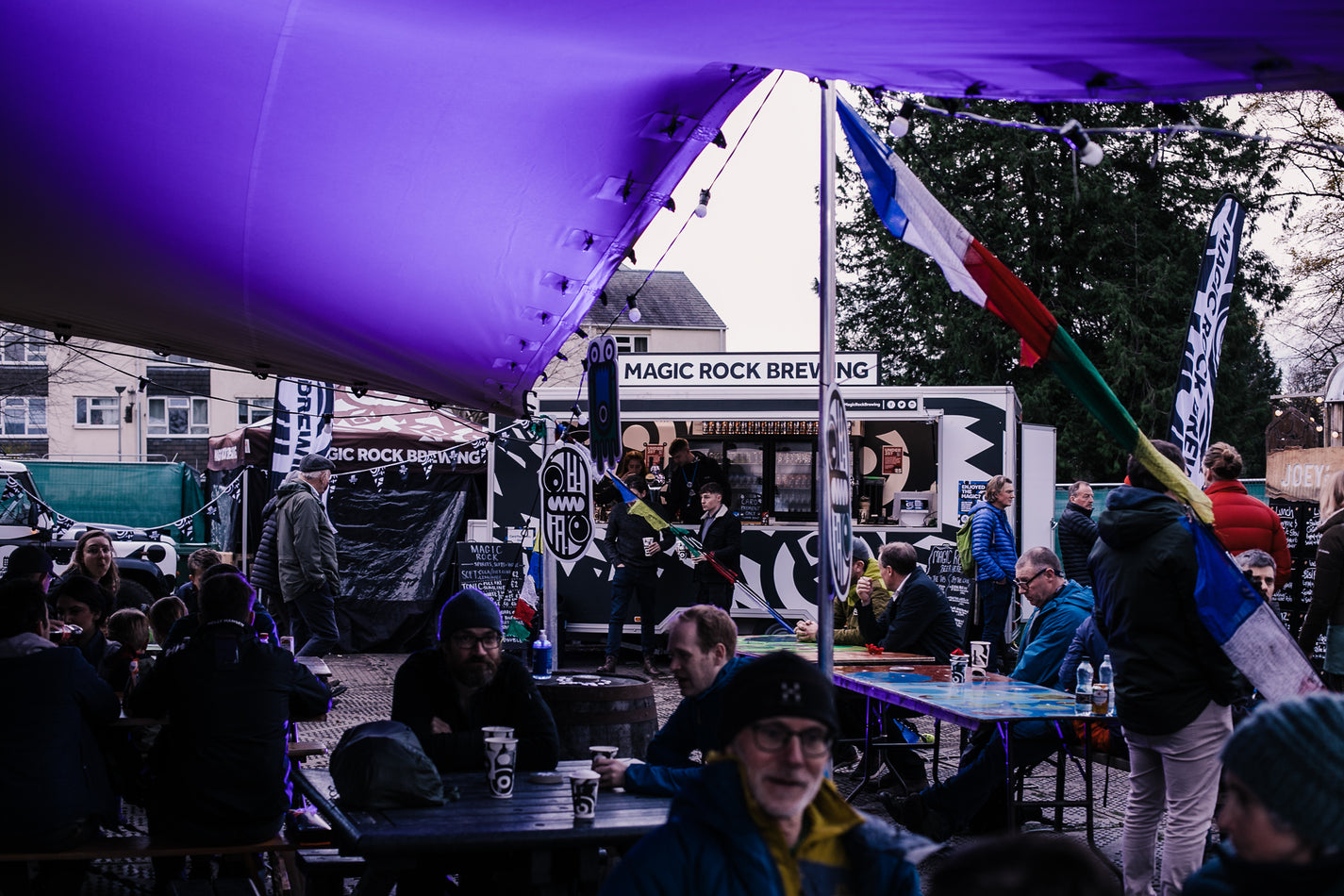 11 months into the year and we finally brought the Magic Mobile Bar out! Mid-November saw Team Magic set upon Kendal, for what was quite possibly the largest event carried out by the team, and what a festival to do it!
 What could only be described as a small army of Magic set off for one of the largest events in the outdoor calendar- Kendal Mountain Festival;  a four-day-long Festival dedicated to sharing awe-inspiring, life-affirming stories from the world of outdoor adventure.
 A festival of this magnitude meant it was time to deploy the Magic Landrover Bar (affectionally known as Daisy), Magic Mobile Bar, and a team of 10+ Magic members. Thankfully the weather held off and whilst we weren't taking part in some of the 30+ amazing events held, the gear (shout out to Rab) certainly came in handy for the cold winter nights (alongside the beer and bourbon).


From Bike Night to Basecamp the whole four days were full of great vibes, excellent people, and some pretty inspiring content. We even brewed some specials for the festivities - Kendal Pale and Mountain Lager, brewed EXCLUSIVELY at the festival! More on this in the next few weeks....


Huge thanks to everyone at Kendal Mountain Festival for asking us to bring the magic to Kendal. It was great to get back to meeting wonderful people, brands and sharing wonderful beer!

We all hope to catch you there again next year, but for now, stay safe and look after each other out there.

Team Magic
x