Going Green(er) - Magic Rock Brewing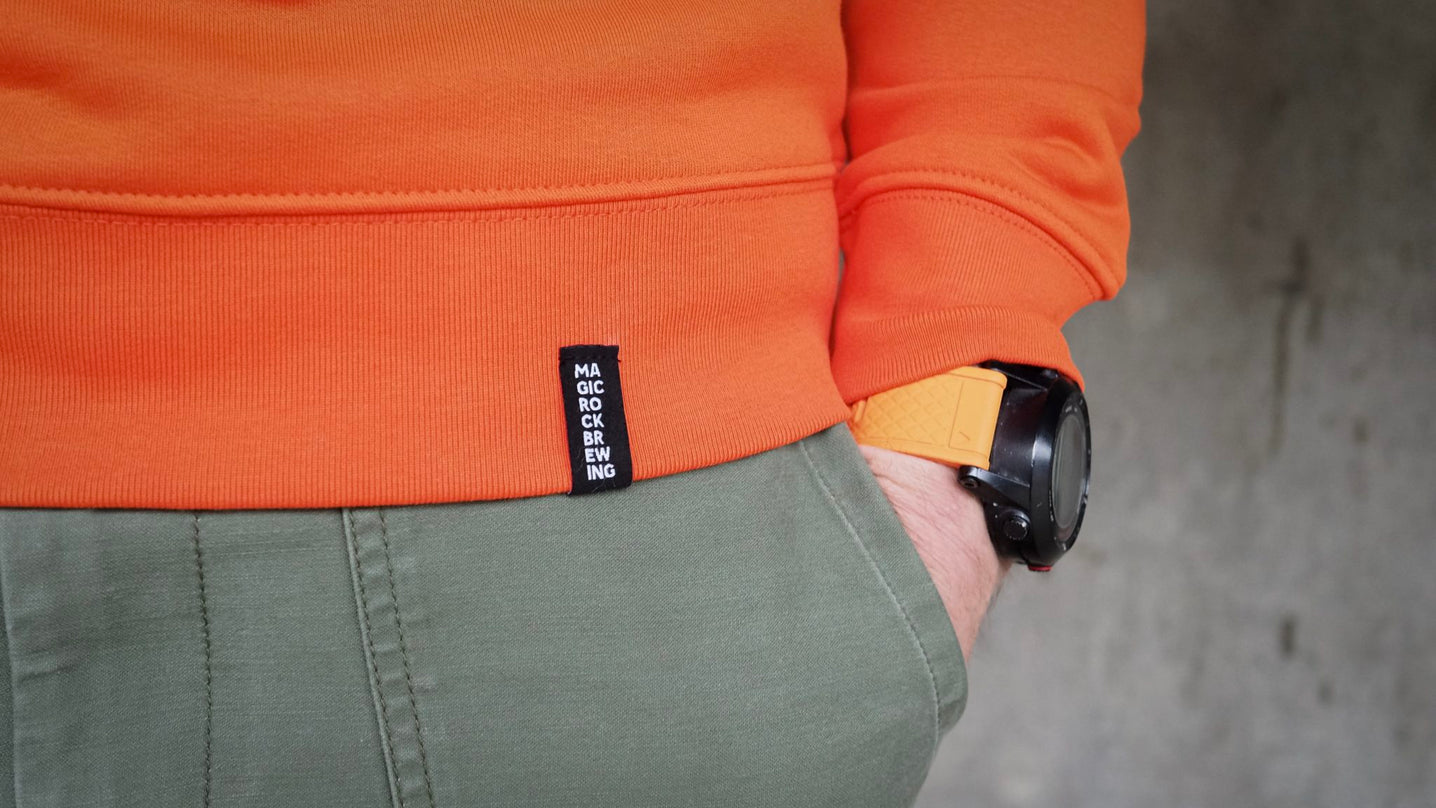 We're very proud to announce our new range of merchandise that is sustainable, organic and environmentally friendly, that aligns with our principles and the need for us as a planet to be kinder and more considerate to our environment.
We've been working with closely with our print partner, Screen Machine to develop the use of PVC free, water-based and NeoPigment™ inks for our screen printed merchandise. Manufactured in Yorkshire, using the 'Kornit Direct to Garment' t-shirt printing machine (a waterless printing system) with biodegradable inks, using an energy-saving process, makes this a truly eco-friendly print solution for our merchandise.
Printing ink is not the only consideration we've made towards a more environmentally sustainable future; our t-shirts and sweatshirts are made from 100% GOTS certified organic cotton yarn. A GMO-free natural fibre that uses less water than standard cotton to produce, and is grown in a rotation of crops to encourage the soil to be healthier, more fertile and maintain humidity, resulting in a happier Mother Nature. Waste from the cotton ginning process is also recycled for the animal feed industry, resulting in happy animals (and by default, happy brewers!).
We then scratched their heads, in the process realising that our hats needed considering too! Now knitted in Nottingham by family-run, Highland 2000, with 100% British grown wool, and supporting UK farmers; these hats are finished with a hand-stitched, GOTS certified organic cotton tag, resulting in a wardrobe staple that should last you a lifetime if they're cared for correctly.
Just one step in our mission to become a more environmentally responsible enterprise!
Products launch online on Friday 29th November and knitted hats on Friday 6th December.