FRESH START (WIPER AND TRUE)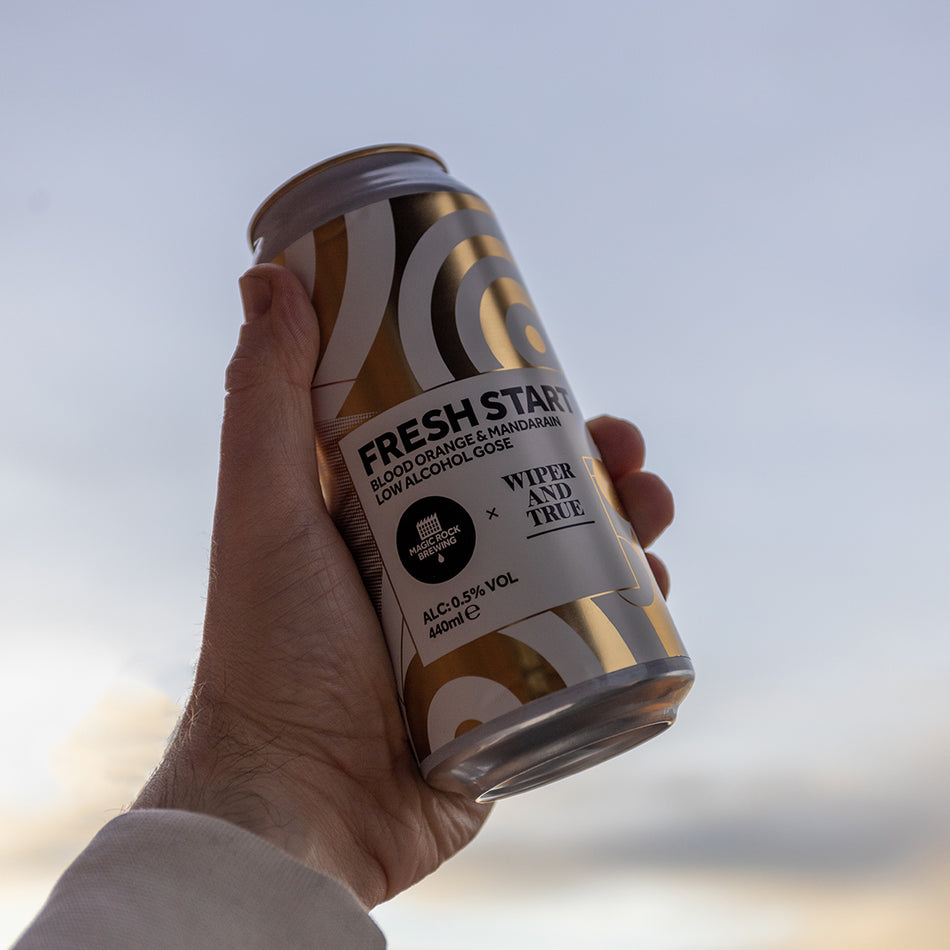 The new year brings new expectations and adventures, so how about a Fresh Start? Introducing the first beer of 2022 and the latest offering in our low alcohol range.

After numerous zoom calls, e-mails and chats, we finally had the pleasure of inviting Karl up from Wiper and True. in December for our first in person collaboration for ages, and together with Andy and Jim, our brewers, we created something low alc and magic!
The whole purpose of the collaboration was to develop a beer ideal for those taking part in Dry January, non-drinkers, or those looking for a healthier start and something delicious to drink in 2022. We've used ingredients at the height of their seasonal best to create a low-alcohol (but High flavour!) Gose. Something that is a real thirst quencher,  and perfect for the month(s) ahead.
Lots of fun was had in the process of making this one! It was an opportunity to combine and test our low alcohol knowledge and to collaborate on something really fun. Brewed with blood orange and mandarin with added colour from hibiscus and beetroot powder. These combine to create a beer that is sharp, spritzy and refreshing AF - evoking that fresh start feeling to the year.
After all this time, it was great to chat all things beer, brewing and Bristol as well as plans for the year ahead (exciting times for the Bristolians). We can't wait to see the progress of their new brewery site!
We just wanted to take this opportunity to thank everyone at Wiper & True for working with us - It was great to get back to something that we love; creating great beer with great people. A big thanks to Karl for bringing his knowledge, cheer and cheeky charm all the way up to Huddersfield and all the team for collaborating in new and exciting digital ways - it was a pleasure!... now for the obligatory collab photo...
Want to try the beer?
Available now! Pick yours up here:
https://magicrockbrewing.com/products/fresh-start