Free Trade Inn Meet The Brewer... - Magic Rock Brewing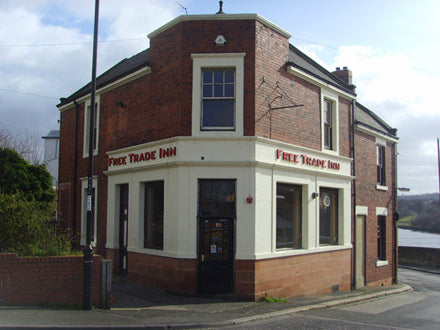 That most excellent outpost of quality beers and owner of one of the finest pub views in the world the Free Trade Inn is our destination this Thursday (28.02.13) for our first event in the North East. Myself and head brewer Stu will be heading up to Newcastle for the evening to drink, be merry and meet some of the Free Trade's wonderful customers.
The Free Trade has thankfully been seeing a bit more of our beer lately thanks to the efforts of Mick and our Scottish distributor 'New Wave' and on Thursday the following beers will all be available at some point in the evening.
Simpleton 'Session IPA' 2.6%, Curious 'Original Pale Ale' 3.9%, Rapture 'Red Hop Ale'4.6%, High Wire 'West Coast Pale Ale' 5.5%, Dark Arts 'Surreal Stout' 6.0%, Clown Juice 'India Wit Ale' 7.0%, Cannonball 'India Pale Ale' 7.4%, Bearded Lady 'Imperial Stout' 10.5%
The event starts from 7pm and we'll be around all evening to talk about the brewery, answer any questions, and attempt to remain sober in the face of almost insurmountable odds. Should be a great evening, come down and join us for a beer!