December 2016 : Catch Up - Magic Rock Brewing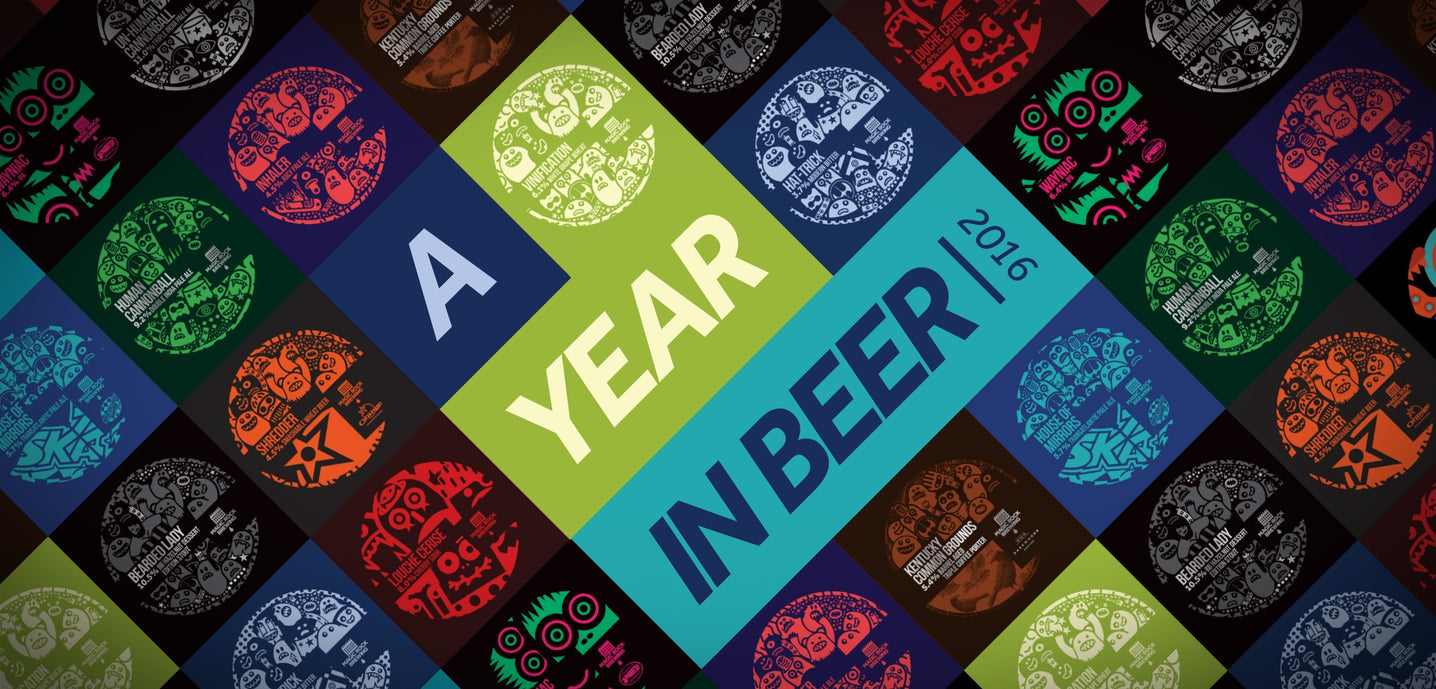 I'd like to take this opportunity to thank you for your support in 2016, we are forever grateful for the support we receive and wish all of our customers and suppliers both locally and further afield a Merry Christmas and Happy New Year.
We end the year having produced over 13'000hl of beer (approx. 2.3million pints) representing an increase of around 194% for the brewery, which hopefully means our beer will be more regularly available for you! We produced 41 different beers (15 of which were new) and saw eight new people join our team across the brewery and Taproom.
As this transitional year for the brewery approaches its end, I thought I'd fill you in on one or two ongoing projects and new developments.
Our centrifuge is now commissioned and the first batches of beer starting to come through. The Pete Burns Memorial Beer Rotatorium (aka Spinny McSpin-face to some of our staff) delivers a number of benefits to our process. The centrifuge should help us improve our tank yields and reduce the overall amount of solids and beer going to drain – this basically means that we are able to produce more beer relative to the amount of waste we produce, which we feel is an important consideration. Most importantly, however, is that centrifugation allows us to have much better control over the clarity, dissolved oxygen levels and final yeast-counts of bright beer. For example if we're brewing a lager, we'd want the beer to be very bright and clear, while we'd settle for a bit of haze in a hoppy pale Ale/IPA to preserve as much of the hop character as we can. In any case, we won't need to add finings to clear the beer, which means our keg and canned beers should have a better flavour profile (as finings tend strip hop compounds and overall complexity from the beer) as well as being vegan friendly!
It's worth noting though that for the time being our cask beer will continue to be fined so we can consistently achieve the levels of clarity that our cask customers are willing to accept.
Our malt silos are also now installed much to the delight of the brewers who no longer have to fork lift multiple pallets around the brewery and manually lift two tonnes of malt for every brew. We are already noticing better extract from the malt and better consistency of flavour.
For 2017 we're looking forward to adding new people and new skills to our expanding team and focusing on improving quality and consistency across our range of beers. We've got some exciting projects and new beers in planning, so watch this space!
We are closing the brewery between Christmas and New Year to give the team some well-earned time off, but will return on January 4th for trade sales/enquiries. The Taproom has extended hours over the Christmas period, click here for the full hours… hopefully we'll see you in there for a beer at some point!
Below are some of the new beers we made in 2016, who knows what 2017 will bring, cheers!