De Molé – Mexican Mole Imperial Stout - 10% - Magic Rock Brewing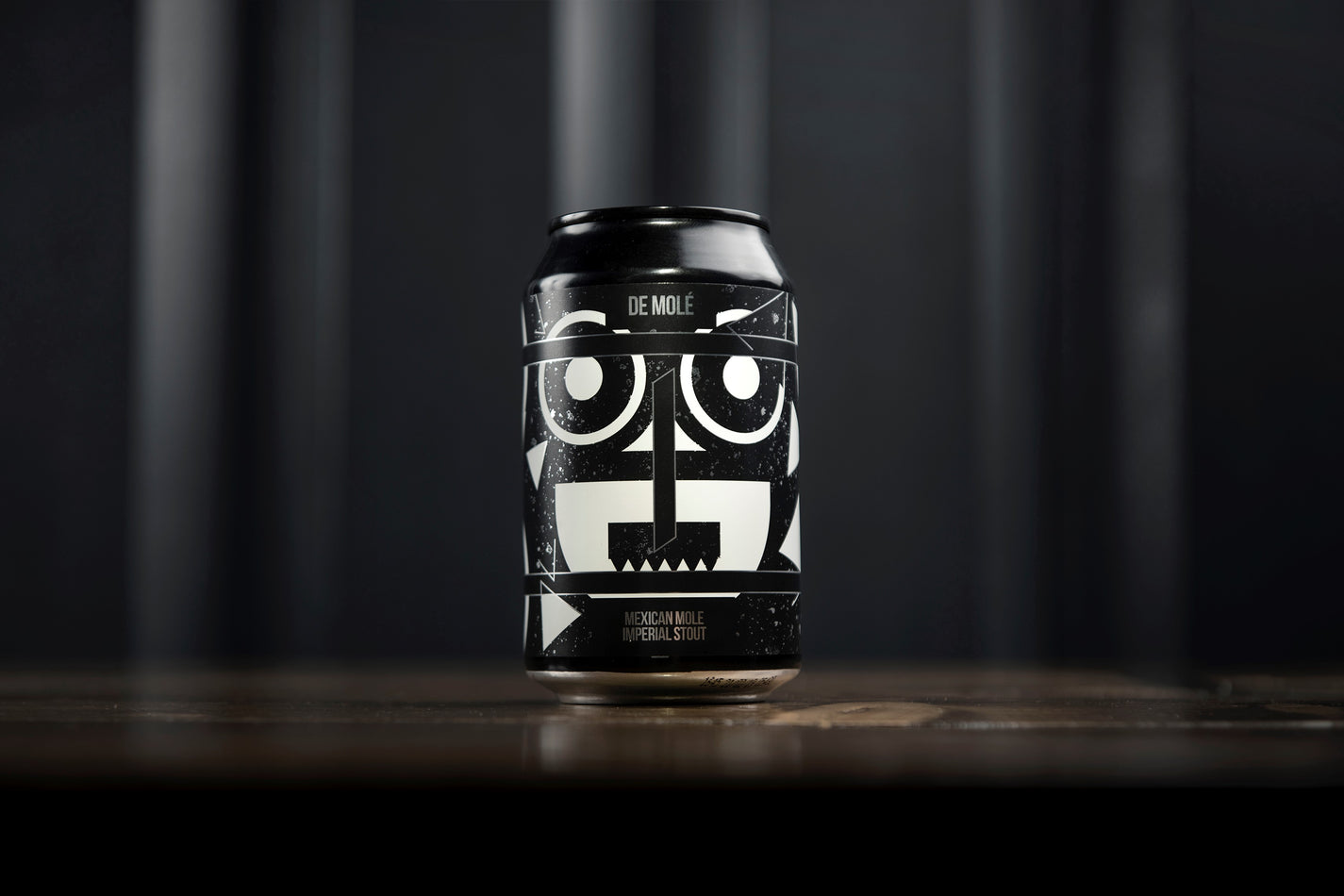 A few weeks ago our friends at De Molen came over for a collaboration brew and with their reputation for imperial stouts, we thought it was only right that we honour their expertise and collaborate on this style. The recipe was based on Mexican Mole, which is a sauce made from a blend of chilies, nuts, spices and chocolate used in Mexican cuisine.
We used the largest quantity of malt we've ever used – over 6,000kg- and double mashed to boost the ABV up to 10%, with a varied malt bill of oats, malts, barley and toasted pumpkin seeds to give a complex base of flavours- from deep intense dried fruit and raisin flavours from the double roasted crystal malt to smoked malt boosting the smokiness of the chilies.
We used a blend of Chipotle, Ancho, Mulato and Pasilla chillies to give a nice fruity acidity along with a delicate touch of heat, without overpowering the beer. True to the Mole recipe, we added cacao nibs, coriander seed, cinnamon sticks and a little cumin, giving depth and different layers of flavour, that develop as the beer warms. Smoky, chocolatey and roasty on the nose, and with great complexity of tastes, we're really happy with our Mole stout, and even more excited for the Bourbon barrel aged version to come later in the year!
Malt : Golden Promise, Pinhead Oats, Smoked Malt, Roast Barley, Brown Malt, Crystal Rye Malt, Double Roasted Crystal
Hops :  T90 Magnum, Whole Leaf Target & Herkules
Other Ingredients : Chipotle Morita Chillies, Ancho Chillies, Mulato Chillies, Pasilla Chillies, Cacao Nibs, Pumpkin Seeds, Cinnamon, Coriander Seed, Cumin,
ABV : 10%
Online sales of the 330ml cans will be available via our webshop  as of Wednesday 28th March at 9am / cans and keg pours are available as of now from Magic Rock Tap and selected independent retailers.