Craft Brewers Conference & World Beer Cup... - Magic Rock Brewing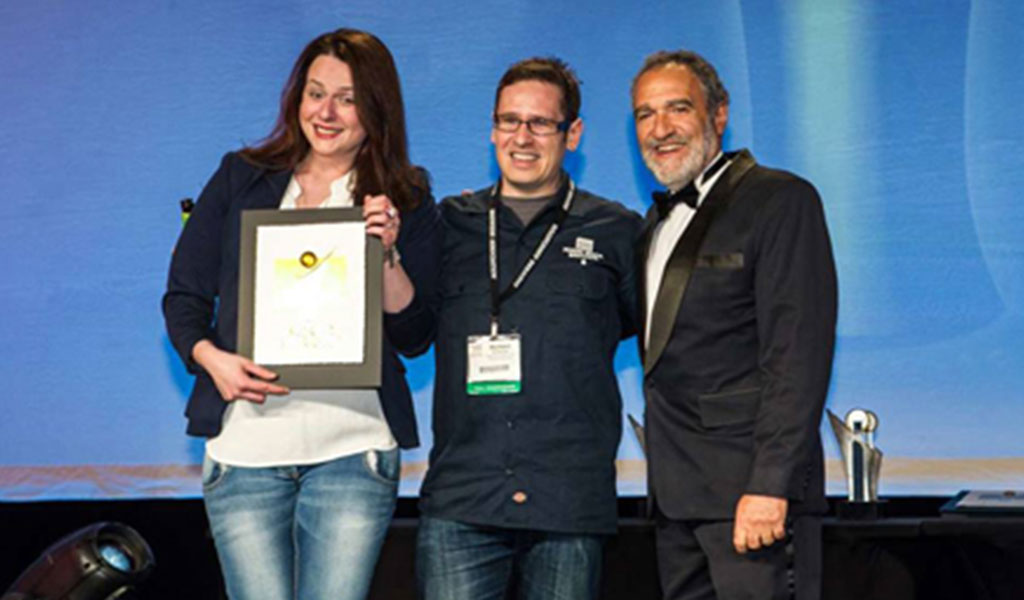 Myself (Rich) and Production Manager Giada were out in the US recently for the Craft Brewers Conference in Denver, Colorado. Held in the enormous Colorado Convention Centre the conference brings together over 6'000 members of the brewing community from brewers & suppliers to distributors and retailers.
The event features seminars, hosted discussions and a massive expo in addition to many tap takeovers and special events at Denver's superb breweries, brewpubs and bars. Perhaps most importantly the conference is a great chance to get together with beer industry friends from both the UK and around the world to socialise, talk beer and of course drink beer.
We had a fantastic week, visiting some excellent breweries and drinking some superb beers, we've never hidden the fact that the US is a big inspiration for what we do, and the trip served to remind us that the US is the most creative and innovative beer producing country in the world at the moment.
The investment, passion and commitment to quality evident at all the breweries we visited was very inspiring and a real benchmark for what we are looking to achieve in the coming years.
The culmination of the week long celebration is World Beer Cup, the most prestigious beer competition in the world, where thousands of beers in 91 defined categories are individually blind tasted by an expert panel of experienced beer judges from around the world. We had entered a few of our beers but with the level of competition weren't expecting anything and were therefore completely bowled over when 'Salty Kiss' took Gold in 'Fruit Wheat Beer' category.
If you're unfamiliar with the beer Salty Kiss is a slightly sour, slightly salty wheat beer flavoured with Goosberry and Sea Buckthorn berries and inspired by the traditional beer of Leipzig; "Gose" (pronounced gose-uh).
The beer originally a collaborative brew, was conceived and first brewed by our production manager Giada with input from Danish brewer Anders Kissmeyer. We were delighted how the beer came out, very fresh and easy to drink and it's been a surprisingly popular beer for us, with both beer novices and geeks alike, but we really didn't expect the judges to love it so much.
The awards capped a superb week and it was particularly great to see the UK so well represented at World Beer Cup with Camden Town, Thornbridge, Meantime and Sharps all picking up awards. One of (if not the best part) of our industry is the sense of community between the breweries and it was amazing to be able to spend the week (and share the experience of the awards) with some of the friends we've made in the short time we've been in business.