Christa Sandquist: Head of Production and Operations - Magic Rock Brewing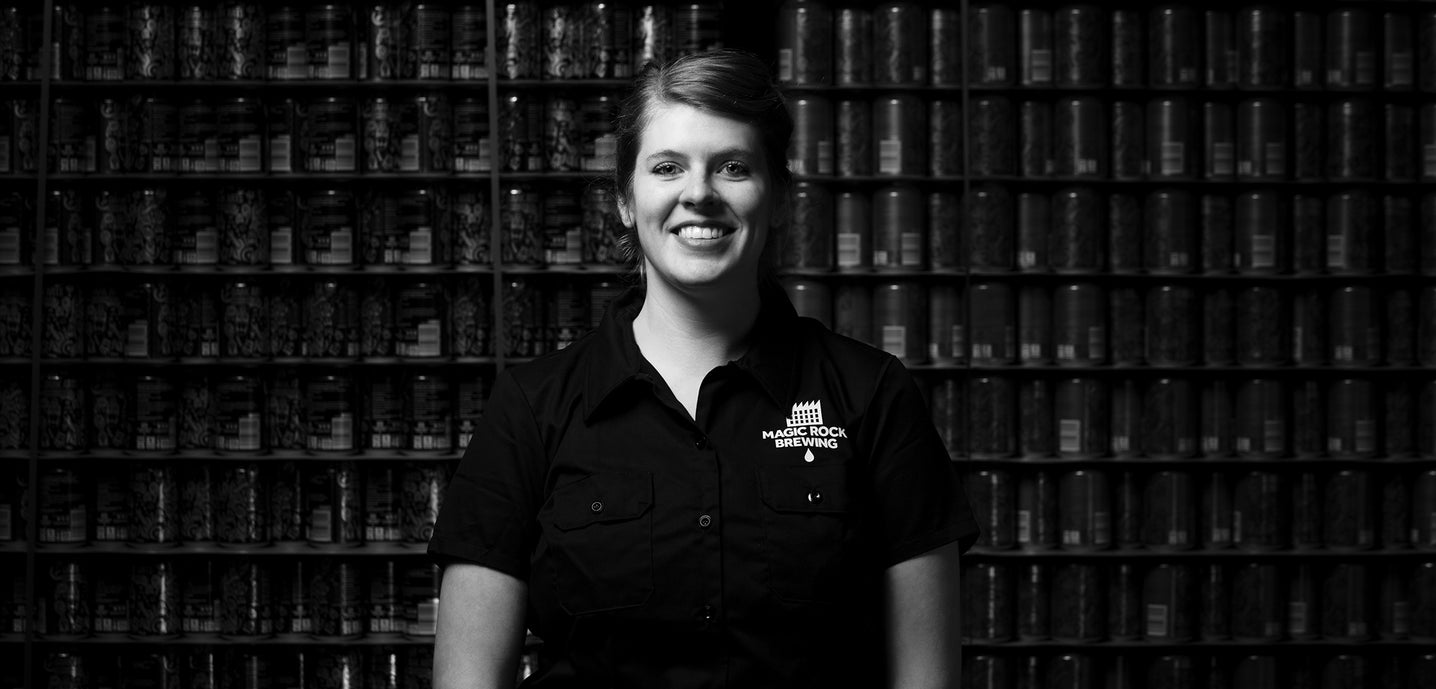 We thought it'd be a good idea to introduce you to some of the people who make Magic Rock Brewing what it is, and what better place to start than with our head of production the super talented Christa Sandquist.
Marisa, our Brand & Marketing Manager sat down with Christa to chat through how her role has developed throughout her career and over the last two years here at Magic Rock Brewing.
Marisa: I understand you were at Ilkley Brewery before joining Magic Rock Brewing. Can you explain a little bit about the difference in between the two roles and how you came across Magic Rock?
Christa: I previously worked at Ilkley Brewery as Head Brewer and prior to that, I cut my teeth at Harviestoun Brewery as a brewer. I've been in the UK brewing industry for 9 years, coming over from Washington State to do my MSc in Brewing and Distilling at Heriot Watt University. The difference when I joined Magic Rock to Ilkley, wasn't a whole lot, but it definitely was a bigger team. I still needed to keep the production organised, scheduling organised, but did take a short break from writing new beer recipes.
Marisa: Magic Rock's production and facilities have grown a lot within the last year and are seeming to continue. There must be a lot of pressure that comes with growing pains. What's been the biggest challenge so far and how have you managed to handle it?
Christa: I think the best thing is that I realised and accepted early on in my brewing career is that every day there is a new problem, and you just need to take it as they come. The biggest challenge though was definitely the new canning line. We had to make sure that production and standards stayed high while trying to organize and install a line that would turn the volume that we packed in a week into just a few hours. There were some very long and hard days, but none of it would have been possible without such a hardworking and dedicated team around me, or without such a supportive owner.
Richard Burhouse, Magic Rock, said:
"Christa was originally brought in as brewery manager in 2016 underneath our production manager Nick Zeigler. When Nick left to work at Yakima Hops at the beginning of 2018 Christa stepped up to fill Nick's role Christa is responsible for many aspects of our production including scheduling, management and pricing and over the last 10 months she's shown an amazing ability to deal with the stresses and vagaries of brewery production. As anyone who works in brewing will agree, there is another challenge or problem to overcome most days and Christa always handles these diligently and professionally. When you factor in the ongoing introduction of production improvements including the commissioning of our new canning facility this year, it reminds me what a great job all the team but particularly Christa has done to enable the brewery continues to run with minimum disruption"
Over the last couple of years Christa has become an integral part of Magic Rock Brewing, under her management the brewery is looking forward to continued growth and success.