Bike Day / Round Up - Magic Rock Brewing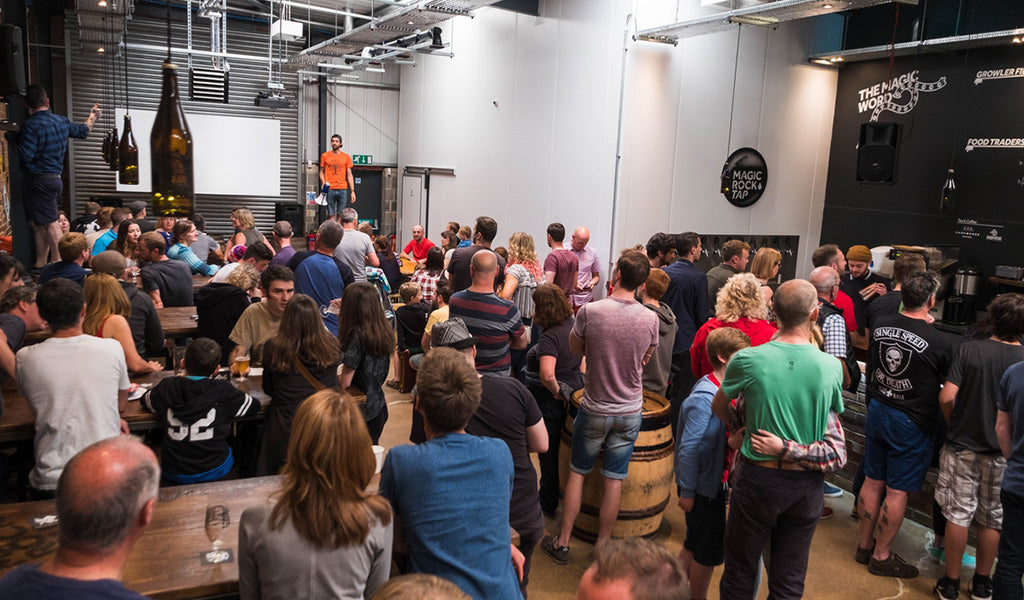 Sunday 10 July saw our inaugural Bike Day come to fruition and judging by your reactions it was a roaring success! The sun did shine and occasional downpours did happen (it wouldn't be a festival without a bit of moisture) and you all kept smiling. It was great to see so many families and riders down at the Tap on a Sunday afternoon.
The event was set up as the brain child of our designer Richard Norgate, who got together like minded people to celebrate the world of cycling and I think we definitely managed to celebrate in style whist also raising a bit of cash for Street Bikes.
A huge thank you must go out to everyone who came down a drank and ate with us and also to our sponsors, Orange Bikes, Altura, Hope Technology, Chromag, Lowe Pro Bags and Dark Woods Coffee. Not forgetting Sowerby Brothers Cycling for hosting their amazing roller racing podium, Albion Cycling for fixing everyone up and special thanks to Street Bikes for setting up stall a helping out the community with their generous ways.
We hope you enjoyed the screenings and talks from Radventure, RichPips and Sam Needham / Orange Bikes 'Shredder' film. You can view the Rich Pips and Shredder film below, the Radvetunre short will be debuting on their website next Monday!
Last but not least, we must not forget the food traders for keeping everyone full of lovely food, Diamond Dogs, Honest Crust, Dim Sum Sue and Blawd. Special thanks to all the staff who worked hard to make it happen.
As part of Bike Day through your raffle ticket purchases and frame auction we managed to raise £1005 for Street Bikes, thank you so much to everyone who took part and to all our sponsors for kindly donating prizes.
Here's to Bike Day 2017…. CHEERS! – Words by Duncan Sime / Photos by Orange Bikes and Duncan's phone!
Magic Rock / Orange Mountain Bikes – Shredder from Magic Rock Brewing on Vimeo.
Tom Seipp – A Mountain Journal short. Personal stories for the love of the outdoors. from Alpkit on Vimeo.