Bellini Vice – 4.5% Peach and Raspberry Berliner Weisse - Magic Rock Brewing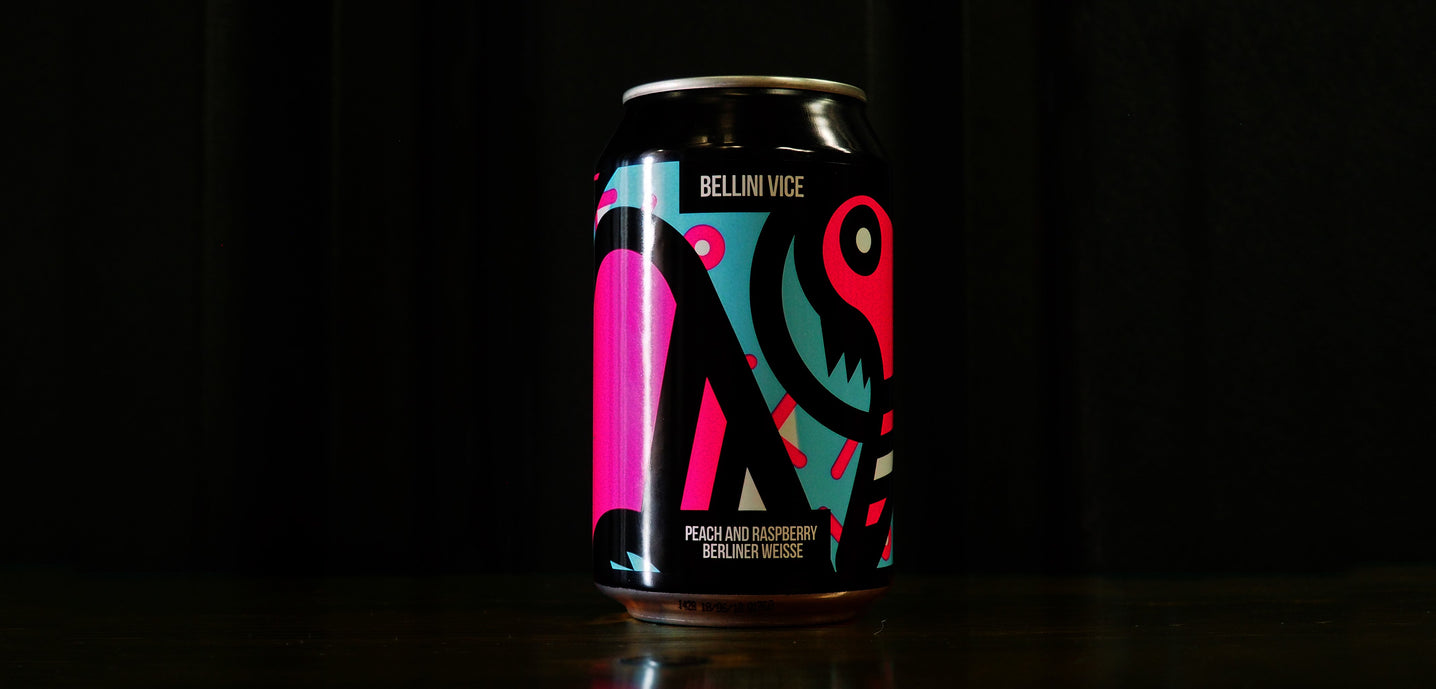 We're taking a break from the small batch labelled large format IPA cans in favour of some super refreshing small batch labelled 330ml Berliner Weisse's. These will all be kettle soured with Lactobacillus plantarum bacteria for a defined level of sourness before being fermented with a variety of ale yeasts, starting WY1318 London Ale III along with different fruits.
Some are lined up as collaborative beers (more on that later) others are flavour combinations we liked the idea of, and all should be perfect accompaniment to the long hot UK summer we're long overdue. As with the big cans they'll feature beautiful labelled artwork from our one man design department Rich Norgate.
The first of this series is a Raspberry & Peach Berliner Weisse mimicking the classic Bellini cocktail. It has a delicate and clean body, a beautiful peachy pink/orange colour from the fruit additions, bright carbonation and a refreshing sour tang.
Bellini Vice will be available in cans and for draught and growler pours from the Taproom at 4pm tonight (Tuesday 20th June). The cans will be available for mail order from our website at 3pm on Thursday 22nd June.