Beer Festivals in August... - Magic Rock Brewing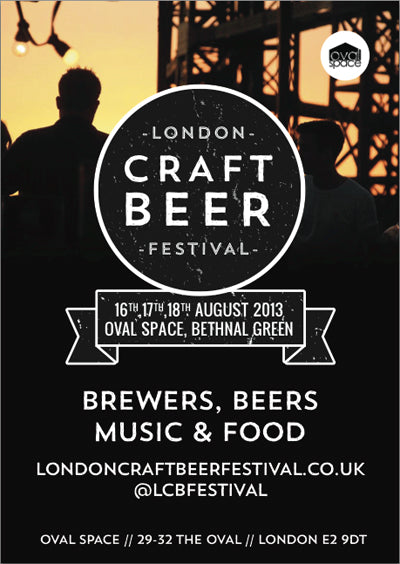 Marble Beer Festival
The first is a special birthday beer festival in Manchester to celebrate the 125th anniversary of one of the most beautiful pubs in the country (and one of our favourites) the Marble Arch Inn. The beer festival runs for 4 days from Thursday 1st Aug through to Sunday 4th and brewery wise Marble have invited loads of their excellent friends from the UK, a couple from Europe and a guest appearance from their US namesake all the way from Albuquerque New Mexico.
We'll be bringing our own taps and pouring a mixture of our beers all weekend including a dry hopped cask of Cannonball IPA and a keg of this years Bourbon Barrel bearded Lady. It's pretty much nailed on to be an excellent festival with lots of amazing beers and the brewers in attendance.
If you've never been to the Marble Arch before its worth coming along to see the interior of the pub alone, clear your schedule, get your passes stamped and get down there. For more information on which breweries will be in attendance and tickets click here.
London Craft Beer Festival
The second beer festival we're attending in August is a new one but promises to be one of the events of the year. Running from the 15th – 18th August (same week as the GBBF) the London Craft Beer Festival brings some of the best breweries in the UK together alongside a number of well known European brewers with the aim of establishing an annual festival of progressive beer in the capital.
Here's the press release for the event…
"Europe's most exciting craft breweries descend on East London for a weekend focused on flavor, diversity, food, music and all things beer.…
For one weekend only, Oval Space, East London's premier multi-use arts venue will transform into the epicenter of European craft brewing.
With
craft titans such as Mikkeller (hosts of the Copenhagen beer celebration and brewers to NOMA) as well as a selection of English breweries such as
Brew Dog, Camden Town, Thornbridge and The Kernel, with their head brewers – this weekend is unmissable for any beer enthusiast or person
keen to try. Alongside the myriad of special breweries, there will be festival exclusive brews, unavailable anywhere else and never to be seen again.
Running concurrently will be spectacular food and music offerings.
With street food vendors, supper clubs and barbecues all with their own homes
for the weekend; attendees will be able to eat a simple barbecue, some steak chips or dine out in the mezzanine supper club, complete with it's
own beer matched menu.
Music wise, there will be live gigs from We Were Evergreen, DJ sets from Craig Charles and a sun soaked roof terrace with some on the most spectacular views London has to offer."
Website – http://www.londoncraftbeerfestival.co.uk/
Ticket links – http://bit.ly/LondonCraftBeerFestivalTickets
Facebook – https://www.facebook.com/LondonCraftBeerFestival
Event link here – http://bit.ly/LondonCraftBeerFestivalFB
Twitter – https://twitter.com/LCBFestival
Great beer, excellent food and awesome music, sounds amazing eh!?…
Once again we'll be bringing our taps down and pouring a number of our regular and special beers all weekend. We may even have one or two tricks up our sleeve beer wise. It promises to be another great festival and if London's insatiable appetite for craft beer is anything to go by, a busy one..
We're giving away 2 Free Tickets to one of the weekend sessions, to win them leave a comment below saying why it should be you. Best answer (judged by us) wins…