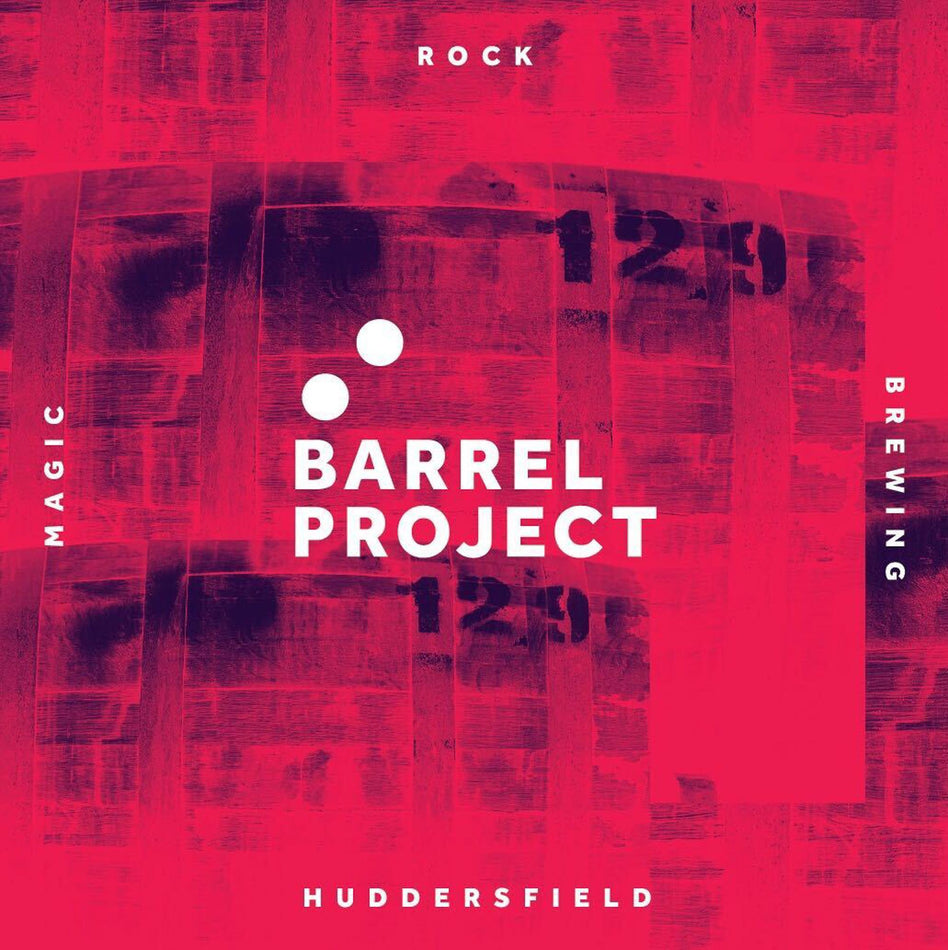 The objective for Team Magic has always been clear, to make exceptional beer conjured with care and attention to detail; Beer that is flavourful, vibrant, satisfying, and consistent; Beer that we love to drink ourselves and proudly serve to everyone. A person who exemplifies this Magic Spirit is Andy Crisp, one of our senior brewers and a lover of all things barrel-aged and sour. Andy has been with us since pretty much day one, many faces have come and gone, but Andy has undoubtedly become part of the furniture here in Huddersfield.
If you are reading this, you are joining Magic Rock at an exciting stage as we transition into independent ownership once again. In doing so, there will be many challenges and opportunities along the way, and it is no secret that the past few years have been challenging in the craft brewing industry. As we settle back into this rhythm, we have been setting our sights on new challenges, and Andy's time spent developing his understanding and expertise with barrel ageing and sour beer production is something we are excited to lean into moving forward.
 Most of the barrels in our current area are first-fill bourbon containing Bearded Lady. However, there are a small number of barrels that Andy has been working on for several years now. These are the fun beers we obsess over, which take time and patience to get right in combination with Andy's skills and expertise; we hope you agree that they have always been something special.
The plan for these releases? At this stage, there isn't a plan; these beers will be ready when Andy deems they are at their flavourful best. However, in the interests of cataloguing, the program in the future will be released under the format 'Barrel Project' and time stamped according to the season they are released. These beers are all about pushing the boundaries of our beer knowledge and tapping into our understanding of barrel ageing and maturation. An exploration of flavour using various fermentation techniques, additions, and barrel maturation, enabling very limited releases using ingredients at their seasonal best that fit with the seasonality of drinkers.
That being said, we are delighted that the first of these beers are now packaged into key kegs and ready for you all to try out. Cherry/Mid Winter is a 7% wheat-based sour that has been hibernating for over two years in a concoction of tequila and red wine barrels; Andy has then blended with a harmonious mixture of sweet black cherry and sour cherry juice to bring a real depth of flavour—deeply fruited with a vinous oak body and a refreshingly sharp acidity.
 The project will continue to develop into 2023 and beyond; the results will be slow but hopefully very rewarding. However, when Andy approached us with this unique beer, we had to release it to allow this beer to truly sing at a time when we all need a winter warmer! The finished beer is very red, very fruity and remarkably delicious, with almost cherry wine quality, perfect for this time of the year.
 As the quantity is so low, we have packaged this into a very limited amount of 20L key kegs to kick back off this project and celebrate the ability to drink draft beer again this Christmas. As a result, if you see this out and about, please give feedback and let us know your thoughts! As we mentioned, the plan is still to be determined, but we hope you take a second and enjoy this one.
Magic Rock started 11 years ago, inspired by local brewing tradition and the vibrant US beer scene. It has been a wild ride so far, and we are so proud to be in such an influential UK industry with breweries pushing boundaries and slinging stunning beer across the globe daily. Every day we discover something new and exciting and feel inspired by our peers, and this project will further add to the beautiful repertoire of releases the UK beer scene has to offer.
  Catch you at the bar, then?
 Team Magic
x