Against The Grain and Gigantic Brewing : Collaborations - Magic Rock Brewing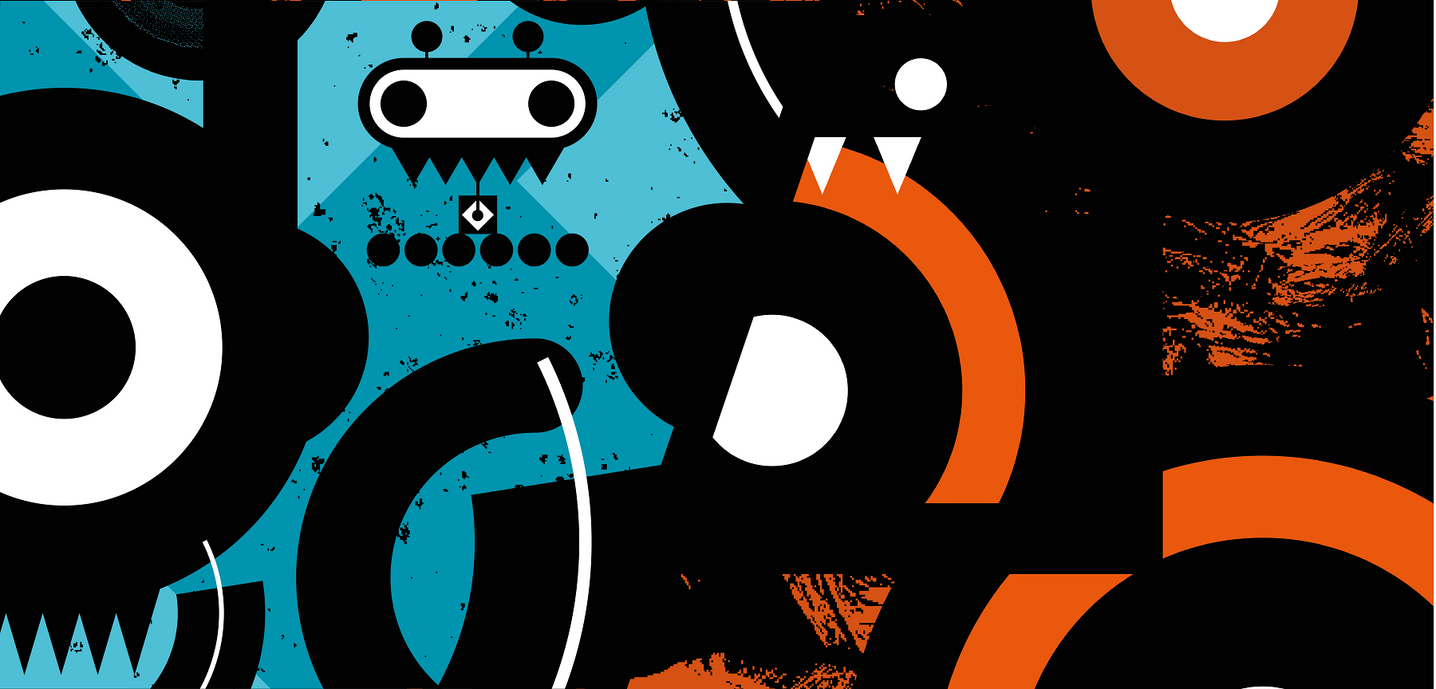 Summer is most definitely here, what better way to celebrate with two collaborations from across the pond. Our good friends Against The Grain and Gigantic Brewing joined us to brew in the run up to Seshfest. In the process we made two very different beers, we hope you enjoy them . . .
First up Adam from the most excellent Against The Grain joined us for some collaborative fun. We thought it was about time for something different from another IPA, and so conspired on a fruit and spice infused oatmeal stout.
The beer used loads of stem ginger in the hop back and fresh ginger in conditioning for a spicy gingery tang. We also used loads of orange zest and dried orange peel and large doses of whole leaf and pellet hops in the hop back and whirlpool.
What could be more refreshing while watching the World Cup in 30 degree heat than a big hoppy, gingery, orangey stout? After all loads of stout is drunk in the Caribbean and Africa so maybe we're missing a trick.
El Gingero 7.5% – Double Orange & Ginger Oatmeal Stout
A collaboration with Against The Grain, of Louisville Kentucky. A full bodied oatmeal stout, featuring a complex malt bill and smooth mouthfeel. Fragrant and spicy stem and whole ginger were added throughout the brew along with dried orange peel . Large doses of earthy European and Citrus like US hops were used in hop back and whirlpool to compliment and accentuate the adjuncts. Deeply spicy, fruity and deliciously refreshing.
Malt: Golden Promise, Standard Oat Malt, Chocolate Malt, Amber Malt and Crystal Rye
Hops: Whole Leaf – Target, Herkules and Cascade / T90 – CTZ and Centennial / Cryo Hops™ – CTZ
Yeast: WLP001 American Ale Yeast
Available for keg pours, growler fills and 330ml cans via Magic Rock Tap from Thursday 12th July @ 4pm
330ml cans available online Thursday 19th July at 9am
–
Our second brew around SeshFest was with our good friends Gigantic Brewing Co. of Portland Oregon. It's always a pleasure to see Ben and Van on our travels, they make killer beers, packed with flavour and full of creative expression. We were only too happy to get self-confessed English pub lover Van in for a quick brew ahead of his summer holiday hunting out perfect pubs in the British countryside.
For this beer we brewed up a refreshing India Pale Lager, light on body but packed full of hops and cold fermented using lager yeast before being cold conditioned for 6 weeks. We also used a new technique which Van suggested called DIP hopping for the first time. The idea with this technique is to drive off some of the less desirable hop aromas and flavours such as grassy or chlorophyll by adding the hops to the FV before the first wort hits and fermentation commences. In this way the aromas and flavours don't have time to 'bind' to the beer and the volatile aromas venting from the tank as it fills. The theory here is that the resulting hop expression is more rounded/less harsh and ultimately more tasty. We like the results, see what you think.
Robots VS Clowns 5.3% – India Pale Lager
A collaboration with Gigantic Brewing of Portland Oregon. Golden promise along with two types of oats give a simple but smooth mouthfeel. De-bittered Mosaic hops were added in the kettle and then Amarillo was added to the FV before transfer. The beer was then fermented cold using lager yeast before undergoing an extended maturation of 6 weeks and further dry hop additions of Amarillo and Mosaic. Crisp, fruity and drinkable just as all lager should be.
Malt: Golden Promise, Golden Naked Oats, Oat Malt
Hops: T90 – Amarillo, Ekuanot
Yeast: WLP 830 – Bavarian Lager Yeast
Available for keg pours, growler fills and 500ml cans via Magic Rock Tap from Tuesday 17th July @ 4pm
500ml cans available online Thursday 19th July at 9am